A Marvel fan unites the entire MCU in a single 50-hour movie
From 'Iron Man' (2008) to 'Avengers: Endgame' (2019). More than twenty films that fans of the Marvel Cinematic Universe can enjoy in a single film.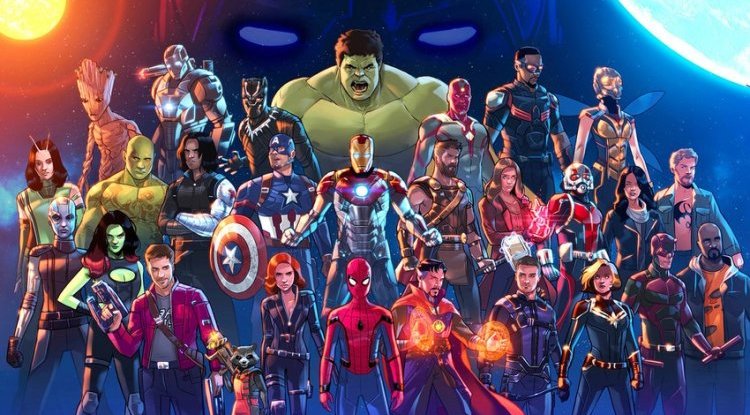 Photo Credits: Flickr
Can you imagine the entire Marvel Cinematic Universe (MCU) in one movie? It may sound crazy, but a huge fan of the franchise has taken on the difficult challenge of gathering all of his favorite scenes from over twenty movies into a single film. The result? 50 hours of film, which the great lovers of the MCU are willing to see.
On the Reddit website, more than a week ago a user named pizzabryon claimed to have put all of Marvel together in a single movie titled The Infinity Saga. Since then, the community network has been on fire. The fans of the universe are excited and keep asking for the link to said tape.
The Infinite Saga runs from the first Iron Man (2008) to Avengers: Endgame (2019), cut in chronological order of events. The 50-hour film begins with the Dark Elves from Thor: The Dark World "because that happened thousands of years ago," explains the creator of the film. Then move on the timeline by year of the universe.
But not only the scenes that we have seen during these years in movie theaters are included. We can also find deleted, alternative and extended scenes from almost all the MCU films in the montage. Not forgetting, extra content like Team Thor.
Pizzabryon, who leaves nothing to chance, also claims to have added key flashback scenes from the Disney + series: WandaVision, Falcon, and the Winter Soldier and Loki. And completely updated it with Black Widow as well.
The creator has not mentioned if he will be adding scenes from the new franchise premieres planned. Hopefully so because this montage is the great declaration of love to Marvel that every MCU fan wants to see.
On November 5 the long-awaited Eternals hits the big screen and on December 17 it is Spider-Man: No Way Home's turn. Afterward, a total of five new titles are scheduled to be released throughout 2022 and 2023.
By: Olivia J. - Zexron