A scarier movie than Hereditary
A deeply disturbing film that allows the mind to go to dark and dangerous places.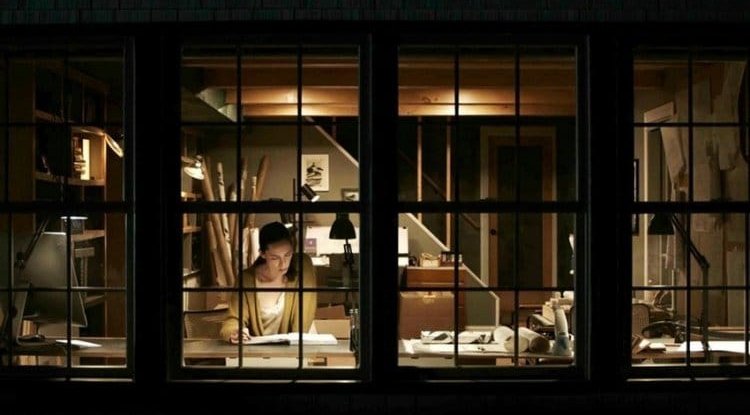 Photo Credits: Promo
Spice up the end of summer with the new Disney movie The Night House. Director David Bruckner brings a completely fresh and terrifying psychological horror film in which Rebecca Hall takes your breath away.
Recovering from the unexpected death of her husband Owen (Evan Jonigkeit), Beth (Rebecca Hall) is left alone in a home on the lake he built for her. She tries to gather herself there and start life again without him - but then a real nightmare begins. Disturbing visions entice her with eerie attraction. Contrary to the advice of her friends, Beth starts digging through her husband's things, longing for answers. What she finds are secrets. Strange and disturbing secrets and she is determined that it is a mystery she wants to reveal.
The reviews of the film on Rotten Tomatoes are more than good: "Director David Bruckner and actress Rebecca Hall have brought a whole new and fresh look to the films about haunted houses,".
We all have secrets. Only some take us to dark and dangerous places.
Watch the film House of Nightmares from today in all cinemas, and buy tickets online or at the box office.
By: Olivia J. - Gossip Whispers