Alder Lake: Benchmarks of the Core i5 12600K leaked
Shortly before the release of Intel's new CPU generation, the first benchmarks for the new Core i5 12600K were leaked. It is probably the direct competitor to the popular Ryzen 5 5600X.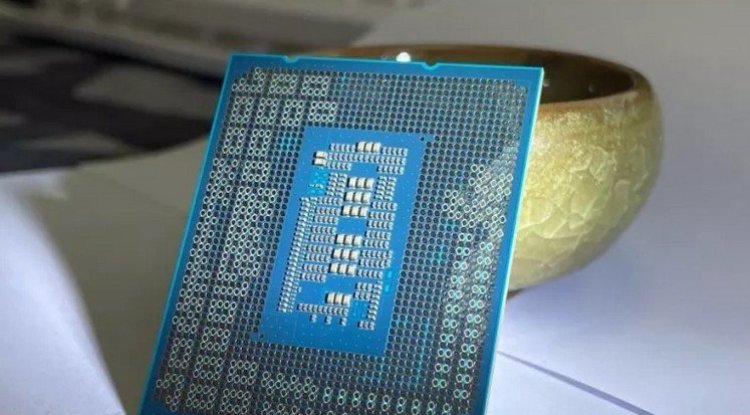 Photo Credits: intel / promo
Intel's Alder Lake is slated for release later this month. As always, there is more and more leaked information and benchmarks about the new processors shortly before the launch. After we have already reported on the two larger Core i7 12700K and Core i9 12900K, we now turn to the Core i5 12600K.
In contrast to its big brothers, the mid-range chip should only have six performance cores with hyperthreading and four efficiency cores. In comparison, the large Core i9 offers eight P-cores with hyperthreading and eight E-cores. Nevertheless, the performance should be impressive. The leakers @ 9950pro and @TUM_APISAK have published their first benchmarks from CPU-Z. Not overclocked, the 12600K should achieve 746 points in a single thread and 7058 points in multi-thread. When overclocked, the chip should then achieve 79x or 72xx points. This would make the new Core i5 faster than Intel's current flagship in the form of the Core i9 12900K. This one also achieved 746 points in single-thread, but only 6563 points in multi-thread.
12600K
pic.twitter.com/WhGroZzyTK
— APISAK (@TUM_APISAK)
October 23, 2021
This would make the new Core i5 12600K much faster than AMD's counterpart in the form of the Ryzen 5 5600X. This one only achieved 624 or 4811 points in the CPU-Z benchmark. In this case, the new processor should be 19.5% faster in single-thread and 46.7% faster in multi-thread than AMD's smallest Zen-3 chip. The final prices for Alder Lake have not yet been determined, so the definitive classification of the SKUs can only take place after the launch.
By: Olivia J. - Zexron