Alienware laptop is a strong man among the "sons"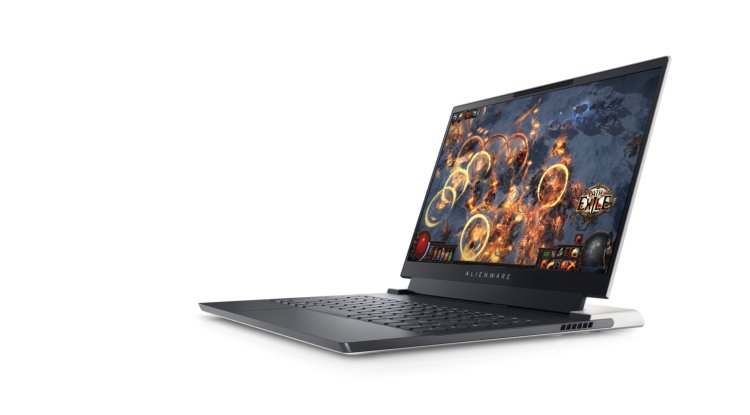 Photo Credits: Alienware/Promo
In this case, it's not about the budget or the weight, but about the size. 
The new gaming laptop from Alienware is as thin as anything in its category.
Alienware x14 - slim and powerful
While the new Alienware gaming laptop's thickness is disappointing when compared to other mobile PCs, it is second to none in its sector. All of the gear is 1.44 cm thick. For example, a 15-inch machine from this manufacturer is 1.92 cm thick at its narrowest point, while typical gaming laptops are between 2.5 and 2.5 cm thick. Although there are a few "buts," it creates an impression.
Heat dissipation would be the first issue with a tiny gaming laptop. As a result, the Alienware x14 can be ordered with an NVIDIA GeForce RTX 3060 graphics card with the Alienware Element 31 thermal interface and steam chamber cooling. In addition, the system gained an intelligent fan management system, which allows the system sensors to operate each fan in the housing separately.
The low battery life of small and heavy laptops was another challenge that Dell's sub-brand had to deal with. The majority of machines in this category have an additional, powerful graphics card that they utilize all of the time, even while doing simple Windows activities, costing a lot of energy.
The Alienware x14 is the first 14-inch laptop to have NVIDIA's Advanced Optimus technology, which allows the system to choose which graphics card to use and when. The result of this technique is a device with longer battery life.
Of course, when it comes to player equipment, the fundamentals must be considered. The Alienware x14 project incorporates new 12th generation Intel Core i5 and i7 processors, as well as NVIDIA 30xx series graphics cards - GeForce 3050 RTX with 16 GB RAM clocked at 4800 MHz and the aforementioned GeForce 3060 RTX with 16 GB or 32 GB memory clocked at 5200 MHz.
This monitor has a Full HD resolution, 2 TB of data storage on an NVMe disk with room for extension, and, most crucially in gaming equipment, an RGB backlit keyboard.
Dealing with this small monster, however, will not be easy.
First and foremost, the equipment is currently available for pre-order in the United States;
Second, the prices for this model range from $1,649 to $2,200. This is a significant sum in these dimensions, despite the fact that we all know Alienware is not a low-cost option for gamers.