An electric bicycle is a computer on wheels
The new Chinese electric bike contains perhaps even more technology than the Greyp.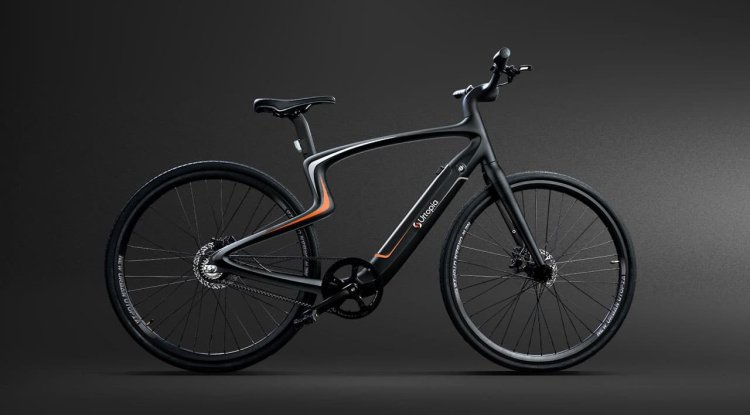 Photo Credits: Urtopia
Electric bicycles are an increasingly popular means of public transport, and many of them have a bunch of technology in addition to the electric motor. If you thought that Greyp, which is now owned by Porsche, has gone the furthest, you may have been mistaken, because the latest Chinese brand of electric bicycles, Urtopia, also has something to say.
Their bike comes with a (legal) 250 W motor and three levels of assistance and a battery that will allow you to ride from 50 to 130 km, and additional technologies in it are dot-matrix display, fingerprint reader, GPS, 4G / using eSIM ), mmWave sensors for vehicle detection, integrated alarm and trip computer built into the steering wheel. 
One of the interesting things is the built-in speaker from which you get a sound while driving, which warns pedestrians and other road users. You'll be able to customize that fake engine sound to your liking, so let's say it could sound like a supersonic fighter, laser cannon, or some Star Wars spacecraft.
Furthermore, the bike has a built-in light that has the functionality of a projector that projects signs of turning onto the road, and an interesting way to turn on the lights which are turned on by voice commands. The Chinese company has trained a voice recognition algorithm to control a number of other bicycle functions, including changing driving modes, locking the bike, projecting left or right turn signals, and amplifying or muting a fake bike engine sound, such as you can see in this video.
https://www.youtube.com/watch?v=lWNzd-H4PEc
The bike is unlocked with a fingerprint, after which voice commands are activated. When you lock the bike with your voice, every movement will activate an anti-theft alarm, and GPS and 4G connectivity will allow you to see and track the position of the bike at any time.
Weighing in at 13kg, this is a fairly light electric bike, mostly thanks to the carbon fiber frame, which also sets it apart from many competitors.
Unlike the Greyp, the Urtopia does not have a front and rear camera, which is currently the only advantage of the Greyp bike. 
The price-quality ratio on paper seems really attractive, but in order to be convinced of its quality, we will have to sit on it first. If we ever have a chance at all.