An explosion of emotion arrives on the big screen - "After We Fell"
The third chapter of the world phenomenon in cinemas from September 9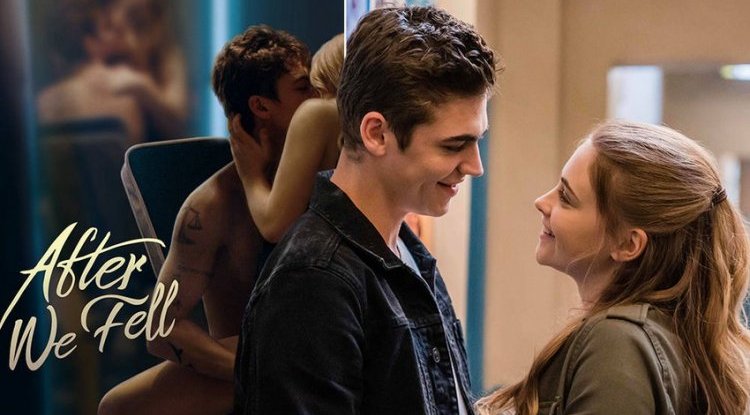 Photo Credits: Promo
Fans of romantic movies have finally welcomed the fact that they can enjoy a real explosion of emotions on the big screen.
This September brings us a love letter for all fans of the franchise, a long-awaited sequel to the world-famous phenomenon of two most famous lovers - Tessa and Hardin in After We Fell and thus, will make it easier for us to work in the autumn days that are at our door.
The relationship between Hardin and Tessa has not been easy from the beginning, and now he will be tempted more than ever before. Will it be their end or will they manage to smooth things over this time as well?
The sequel to the great series about the love and passion of two young people who do not recognize borders, based on the bestseller by the writer Anna Todd, has long been declared a global sensation.
Viewers around the world followed Tesa and Hardin's journey in " After " and " After We Collided". In the new sequel, they will have the opportunity to enjoy everything we loved in the first two parts, but some surprises await us.
Tessa and Hardin's love has always been complicated, but now they have reached a stage from which there is no way out. Just as Tessa is getting ready to make one of the most important decisions in her life, everything is changing. Hardin still doesn't know how to control himself and everything around her starts to fall apart.
He can't trust anyone, no one is what they seem. No family, no friends.
- These movies are love movies, but romance is not always beautiful. Including real moments into it and not making the film perfect for me is the crux of it. That automatically makes it more mature - says Castil Lendon, who directed the movie.
The film stars Josephine Langford, Hero Fiennes Tiffin, Carter Jenkis, Keena Madeira, Chance Perdomo.
You can watch the new, sexy romance between Hardin and Tessa in cinemas from September 9, and tickets are on sale online or at the box office.
By: Amber V. - Zexron