Apple VR and Apple Glass, what is Apple up to?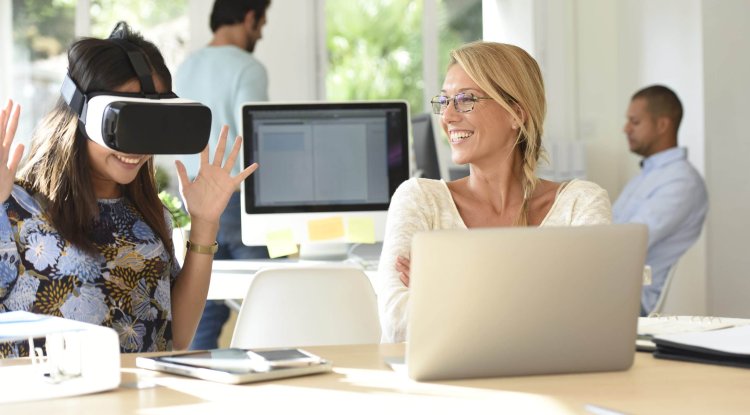 Photo Credits: DepositPhotos
Apple VR Headset over $ 2,000?
If you've been following the technology news, you may have heard that Apple is planning to launch a whole new category of headset products. Apple is expected to debut first with the Mixed Reality headset (VR / AR Headset), which could now, according to Mark Gurman's Power On newsletter, cost quite a fortune.
The report claims that Apple has discussed prices for an upcoming headset that could cost customers over $ 2,000 to own one such device. However, there may be a good reason for this because, according to Gourmet, the Apple VR / AR headset is expected to be a real beast in terms of performance.
It will obviously use two processors that are said to be on par with the M1 Pro chipset that debuted for Apple in the 2021 MacBook Pro, and will also have an 8K display, along with "advanced audio technology". The chip is considered similar to the M1 Pro because of the need for advanced graphics, with the M1 using an octa-core GPU while the Pro is equipped with 14 or 16 GPU cores. Given that we've seen Apple introduce surround sound into its AirPods, we wouldn't be surprised that the company is already trying to set the stage for what's coming.
It should be noted that the report shows that the headset could be delayed and could instead be launched in 2023, instead of 2022 as previously discussed.
Will Apple eyeglasses have adjustable diopters?
Apple glasses should have an adjustable diopter or the ability to correct vision, according to some unofficial sources. New Apple glasses should appear on the world market with new functions. However, currently the most talked about is that these glasses have adjustable diopters.
Adjustable lens system
Apple has not yet officially confirmed this information. The idea of ​​vision correction is based on the patent under which Apple Glass was filed. The name Apple Glass suggests that these are adjustable lenses.
It is possible that Apple Glass has a function of recognizing the quality of vision in users. The user does not have to go from the ophthalmologist, but can use automatic adjustment of the position of the lens so that his vision is the best possible.
Some of the lenses have liquid crystals in them, which in this case have a significant function in providing better conditions for vision. The liquid crystals are controlled by the functions of these glasses so that they provide a clearer picture to the user.
To make all this possible, Apple Glass will have control with sensors that monitor the user's view. As the user's view shifts, the lens system is expected to adjust as needed (nearsightedness, farsightedness, etc.).
Bad news for ophthalmologists
This is a great solution for people who have poor eyesight and now they will not need to go to the ophthalmologist again for a vision test. Pretty creepy for all ophthalmologists. According to a patent filed by Apple, ophthalmologists are no longer needed when it comes to determining diopters. Opticians are also at risk because Apple Glass lenses are self-adjusting to the user's needs. For users, a good option, for people who earn from glasses, this is terrible. That is why it is important to emphasize that Apple has so far submitted many patents that have never appeared on the market. Although it is rumored that Apple Glass will appear, it is still not claimed that it will happen.