Bitcoin Plunges After China's Decision!
New restrictions and previous bans imposed by China on cryptocurrencies have led to a significant decline in the entire cryptocurrency market.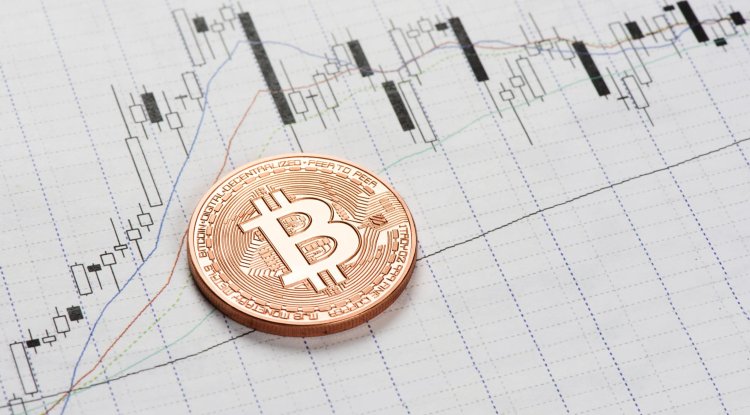 Photo Credits: DepositPhotos
On Wednesday, China announced new measures banning the use of cryptocurrencies as means of payment in the country. Overnight, the price of leading cryptocurrencies fell by 20%. First, the value of Bitcoin coins fell below $ 40,000 for the first time since February, while other cryptocurrencies such as Ethereum, Cardano, Dogecoin, and Shiba Inu eagerly followed the decline. When you add to that the announcement of Elon Musk that Tesla will no longer accept Bitcoin as payment because the mining pollutes the environment too much, the values ​​of cryptocurrencies have started to fall very steadily.
Cryptocurrencies in China
After the great interest in cryptocurrencies in 2013 in China, large exchange offices Bitmain and Huobi were opened, but already in December of that year, China banned banks and domestic exchange offices from performing transactions that involve cryptocurrencies. Then there was a lull in which the value of Bitcoin was constantly growing, and China again passed laws banning the ICO in September 2017 to protect investors from potential fraud.
As the price of Bitcoin cryptocurrency and others dropped significantly after January 2018, as many as 90 percent of Chinese companies that focused on investing in cryptocurrencies left China. According to the information of the Chinese National Bank, almost 90 virtual stock exchanges and 85 ICO platforms disappeared from the market by July 2018.
In early 2019, the Chinese government began to emphasize the importance of blockchain technology, and even plans for its digital currency.
Meanwhile, the new measures announced by China initiated huge sales of cryptocurrencies and a large number of transactions, so some stock exchanges were often in decline due to the large influx. After the measures were passed, people in China found it increasingly difficult to buy cryptocurrencies, and miners began exchanging their digital coins for the Yuan.
Experts emphasize that there is a chance that this was done intentionally to save the Chinese economy from a big drop in cryptocurrencies and in order for people to reduce their losses.
Déjà vu
If we compare the charts with the growth of
Bitcoin
and
Ethereum
cryptocurrency prices in 2017 and 2018, this decline is very similar to the one that happened in March 2018. On the other hand, the situation should be followed, but this scenario is very similar to the one we saw four years ago when more than half of the value of Bitcoin cryptocurrency disappeared in mid-April
.
This sharp drop in the value of cryptocurrencies led to the fall of the Bitcoin market by more than 250 billion dollars, which literally evaporated last week.
Dogecoin
fell 26 cents from 71 cents, which is a huge drop for one cryptocurrency, which until recently was the epicenter of events for everyone who wanted to invest anything in crypto. Once again, it has been shown that the cryptocurrency market is extremely unstable and that growth and decline are very frequent and unpredictable, and that other cryptocurrencies, if not rising, then falling, literally follow the values of Bitcoin and Ethereum coins. On the other hand, all those who have seriously invested in meme coins such as Dogecoin and
Shiba Inu
must know that they are really meme coins and that their value is very easily variable after one or two tweets of celebrities. By: Nitza - Gossip Whispers