Bitcoin PRICE pushed ALL CRYPTO VALUES UP: Crypto market value increased by 114 billion dollars in just one day
Will Bitcoin finally exceed the magic figure of $ 40,000 for one coin?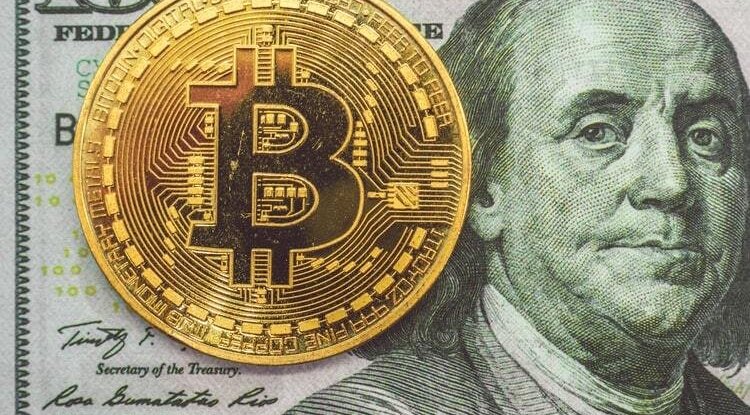 Photo Credits: Bermix Studio
The price of bitcoin rose close to $ 39,000 on the night of July 25-26 for the first time since mid-June, as sentiment in cryptocurrency markets strengthened after a recent sell-off.
The world's largest digital currency traded at around $ 38,059.84 before midnight Eastern American time, according to CoinDesk, a jump of nearly 11 percent from 24 hours earlier, and at one point during trading even reached a price of $ 39,544.29, the highest level since June 16.
The growth of Bitcoin cryptocurrency has pushed other cryptocurrencies up as well. Ethereum increased by 5.9 percent to over $ 2,299.55, CNBC reported.
The entire virtual money market recorded a value increase of more than 114 billion dollars in just 24 hours, according to data from the portal Coinmarketcap.com.
The recovery comes after statements by leading people of some world companies at the "B-World" conference held after the recent sharp fall of Bitcoin value below the level of $ 30,000 per coin, caused by a global sale that raised fears that the collapse of the world's oldest cryptocurrency could be even deeper.
Tesla CEO Elon Musk announced at the event that he would probably start accepting Bitcoin again for the purchase of Tesla Motors vehicles, thanks to the intensified transition to renewable energy sources in the mining of that digital coin.
Earlier, May this year, Tesla suspended the possibility of buying vehicles for Bitcoin due to, as they stated, concerns related to the "accelerated growth of the use of fossil fuels" in the mining of that virtual currency. In addition, the e-commerce giant Amazon has raised the optimism of participants in digital money trading, announcing that it will expand its team by hiring experts in digital currencies and blockchain, which suggests that it could investigate in more detail the possibility of paying with Bitcoin and other cryptocurrencies.
SmartLife recently explained in its author's text why Bitcoin is on a constant seesaw of value and why it is still below the magic figure of $ 40,000 for one coin.
By: Amber V. - Gossip Whispers