Blackview ready to release beautiful smartphone
Blackview announced that the Blackview A95 with technological upgrades to designing aesthetics, battery performance, low-light photography...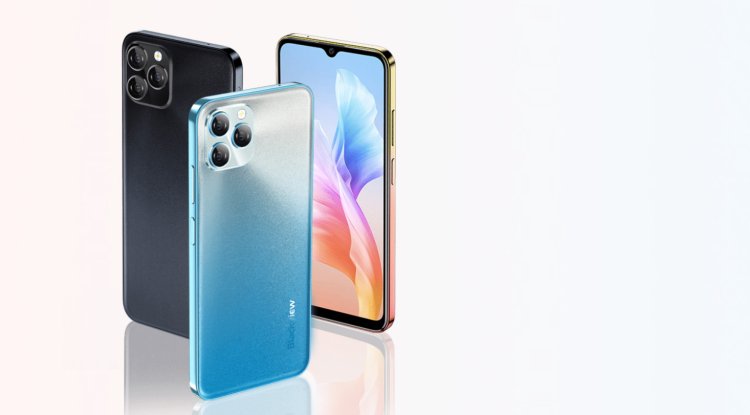 Photo Credits: Blackview/Promo
Blackview announced that the Blackview A95, a brand new A-series smartphone with technological upgrades to designing aesthetics, battery performance, low-light photography and camera software algorithms, will officially debut Feb. 21 with early offerings.
"People today opt for a smartphone not only because of its functionality that supports a variety of activities but also because of its unique design that complements its style. That's exactly what Blackview A series smartphones are for - the integration of the latest technologies and aesthetics", said the CEO of Blackview.
"We believe that when these two factors come together, it will be a pleasure for users every time they use it, and this is also in line with Blackview's mission - to enable more people to 'enjoy a smart life. The Blackview A95 is no exception and brings a new interpretation of what the A-series phones insist on by incorporating state-of-the-art design technologies that set trends and have extended battery life, upgraded sensors and camera algorithms while providing a whole new user experience."
Exceptional design that shines
Design is the area where the integration of technology and aesthetics come to the fore. Adopting the latest processes and finishing technologies - ICM process, vacuum galvanized process, 8-layer vacuum nano-optical coating and 3D laser technology, the back panel and flattened frame achieve shimmering and transparent effects. To make it look more attractive, the A95 introduces striking colors.
Imagine a summer ocean under the warm midday sun, white northern light in the night sky and a dazzling nebula in an infinite galaxy. These are the inspirations for the names Summer Ocean Blue, Aurora Night Black and Fantasy Galaxy Rainbow. In addition to a spectacular look, this device achieves the perfect balance between weight and thickness, offering users an 8.55 mm thin and 195 g lightweight smartphone.
20MP Sony IMX376 Rear Camera
All photography lovers will be delighted with the Sony IMX376 20 MP sensor, which gives power to any photo even in low light. Thanks to 4-in-1 pixel merge technology and re-mosaic algorithms, photos are super bright at night and ultra-clear during the day.
Doke OS 2.1 based on Android 11
To help users get the most out of Blackview smartphones, Blackview has developed the Doke OS with years of research. Blackview A95 thus runs a new version of OS 2.1. Compared to OS 1.0 and OS 2.0, consistency of visual design, convenience and smoothness are witnessing great progress. For example, Doke OS 2.1 has redesigned backgrounds, icons, and other elements to be more coherent and consistent with the overall visual display. It optimizes everything from animation to gesture navigation for greater responsiveness and efficiency.
4380mAh battery with 18W fast charge
The A95 has upgraded battery technology. With a 4380 mAh battery, it effortlessly goes through continuous and frequent daily use without increasing battery capacity which would compromise slimness and portability. Tested by Blackview Laboratory, it can support up to 7 hours of HD movie streaming and 25 hours of music listening. To speed up charging, it supports 18W fast charging that charges the battery 60% in 41 minutes and 100% in 80 minutes.