Bovet and Rolls-Royce are in the line of luxury
There are good couples. And then there are perfect. Bovet and Rolls-Royce are in the line of luxury. A watch and a car on demand with shocking results.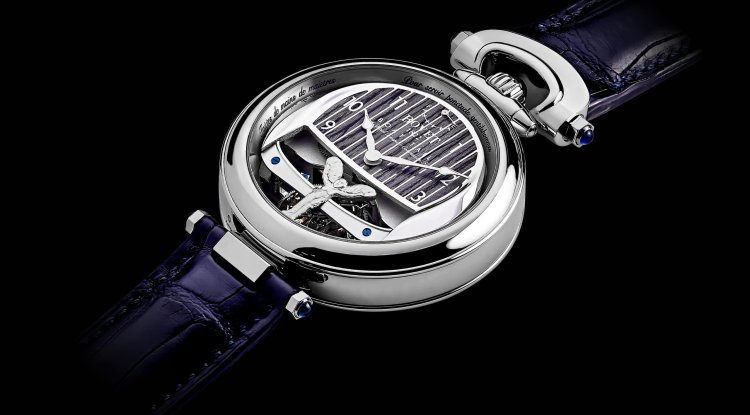 Photo Credits: Bovet
Bovet 1822 and Rolls-Royce join forces on a mission with outstanding results. Bespoke clocks and a dash mounting system developed for the car. And the origin is due to the interest of a collector of Rolls-Royce and Bovet parts. The challenge was to design and manufacture a custom Rolls-Royce and two signature watches for himself and his wife.
Rolls Royce
Rolls Royce
Rolls Royce
After three years of development, the feat was accomplished. A new bracket was designed to also show off the clock on the car's Boat Tail dashboard. An aluminum and titanium holder with a drawer for storing watches, straps, the chain, and the necklace. Engineering and mechanical passion twice. Here we show you the protagonists.
Custom Amadeo® Fleurier goes on the dashboard of the car. It has a tourbillon caliber, with a 5-day power reserve and a white gold case. The central face bears the sculpture "The Spirit of Ecstasy", hand-made Caleidolegno wood marquetry, and an indication that reads "A Special Timepiece Commission".
Bovet 1822 and Rolls-Royce also resulted in two models for luxury car owners. This is the result. The rear male sphere has a crystal blue aventurine with a star map and place of birth plus the sculpture "Boat Tail" engraved by hand.
For the lady, the female back dial features a mother-of-pearl dial with a painted flower bouquet and hand-engraved "Boat Tail" sculpture.