Bugatti teams up to further customize its models
Bugatti announces the formation of a department dedicated to customizing its vehicles. The new team was baptized with the French name of Sur Mesure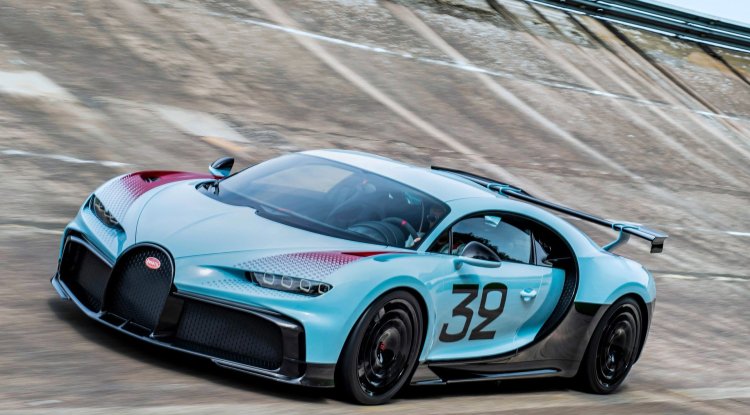 Photo Credits: buggati / promo
Bugatti announces the formation of a department dedicated to customizing its vehicles. The new team was baptized with the French name of Sur Mesure or "made to measure". This step indicates that the historic French manufacturer, owned by the Volkswagen Group, could prepare the much-rumored expansion of its line, which today consists of a single model: the Chiron.
For now, each Chiron is by definition a custom vehicle. Bugatti plans to build a grand total of 500 units of the model presented in 2016 (the 300th unit was built in March 2021), and each of them can be extremely customized, both in terms of luxuries and services as well as power and benefits.
Nothing exemplifies the Chiron's customization possibilities better than the celebrated Bugatti Voiture Noir, a variant of the Chiron inspired by the Bugatti Type 57 SC Atlantic whose price tag of $ 18.7 million, paid by a secret buyer, makes this one of the new cars. most expensive ever. The new Sur Mesure division will give more structure to Bugatti's customization efforts.
The announcement of the birth of Sur Mesure was accompanied by the presentation of a customized edition of the Chiron Pur Sport, a variant of the Chiron geared towards maneuverability and created by the new team, in accordance with the wishes of its buyer.
This Chiron Pur Sport takes its inspiration from the behind-the-wheel exploits of Louis Chiron, the racer who drove a Bugatti Type 51 marked "32" to the legendary victory at the 1931 French Grand Prix. Naturally, the Chiron Pur Sport wears this hand-painted number, which now proudly adorns Bugatti's modern hypercar as just one of several customer-approved and proposed items.
The Bugatti Sur Mesure team also developed a new gradient painted pattern with the EB logo (initials of Ettore Bugatti, founder of the brand), which decorates the upper part of the front fenders of the vehicle, as it originates from the upper edge of the headlights. front and the top of the rear fenders. This gradient is meticulously applied by hand. The cockpit, which features a special "Grand Prix" inlay on the center console in black anodized aluminum, is also hand-painted, and again the number 32 can be seen on the headrests.
As expected, Bugatti did not share the price of the model, but it is easy to imagine that there was not little the price premium it had to pay in addition to the $ 3.7 million that the Chiron Pur Sport costs. But that's not going to stop someone buying a car with a 16-cylinder, 1,500-horsepower engine that barely gets eight miles per gallon.
https://www.youtube.com/watch?v=fJMVtehIrqo