Chipolo One - A small reminder for forgetful
It happens to all of us that every now and then we forget a little thing, and this simple tracker offers key functions at a very attractive price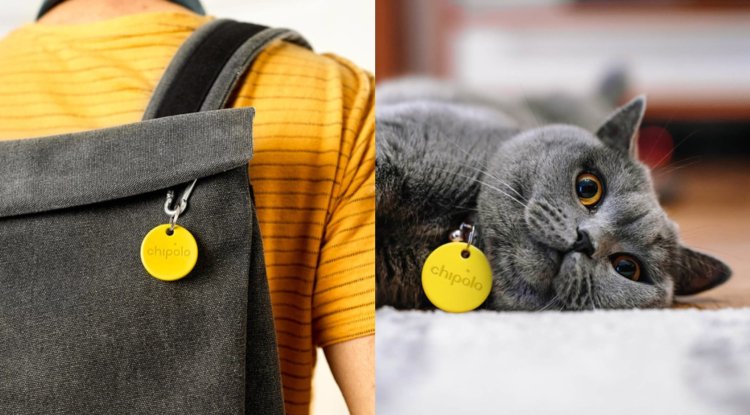 Photo Credits: chipolo one/promo
It happens to all of us that every now and then we forget a little thing, and this simple tracker offers key functions at a very attractive price
Chipolo One is the latest version of the Bluetooth "tracker" and offers several interesting functions while setting up the device is extremely easy. First, it is a device resembling a plastic chip with a diameter of 3.8 centimeters and a thickness of about 6 millimeters, which makes it small enough to add to any set of keys, and can be easily pinned to other devices. It is made of soft plastic and will not damage other things such as mobile phones, and it can also be pressed and has a button in the middle of the case for additional options. It is powered by a single lithium-ion battery that is used in, for example, car keys or on motherboards in computers. It has a long duration, and it is easy to buy a replacement once it is consumed. Chipolo advertises up to two years of duration, which will of course also depend on your use of the device. When opening to replace the battery, it is necessary to separate the two sides with a thin object and this process will most likely damage the soft plastic of the case. Until it limits the function of the device, after a couple of openings, visible damage remains. The device comes in multiple colors, so you can choose the ideal one for you.
The functionality of the device itself is enabled by installing an application from the company on the device for which you want it to receive notifications. Once installed, the app will ask you by default for account creation and various mobile phone access permissions that you have to accept to make everything work. One of the essential functions is constant access to the GPS location of the mobile phone to enable the key function of the device. The app will ask you to pair your device and Bluetooth nearby devices. If you haven't paired it up before, it's all automatic. If it's already been paired, the app will ask you to keep your device pressed for a new pairing for a long time. Once connected, the device is ready to use and offers several functions. The main function is definitely to find a misplaced object, for example, keys in the house.
Launch the app and it offers you to select the Chipolo device you want to activate and you can trigger its alarm. It is loud for its dimensions and it is easy to locate the keys even if they are buried among things a few rooms away. In addition, a reverse function is possible where you can't find your phone, so you press your Chipolo One for a long time and the cell phone alarm goes off so you can locate it. These functions work as long as the devices are within Bluetooth distance to communicate. While in the open-air Chipolo advertises up to 60 meters, in the house this distance will be less, depending on the objects and walls between the devices. Another function is GPS locating on the map using a cell phone. Keep in mind that Chipolo One itself does not have GPS tracking, but you will see on the map the last location where the devices were connected, and because of the distance that Bluetooth supports, you will get a diameter of about 50 meters on the map. Restoring to a location (if no one has taken your keys) establishes a Bluetooth connection and you can activate beeps to help you find your device.
Additionally, the Chipolo app will send you a notification every time a connection between your phone and "tracker" is lost to warn you that your keys or other items may have remained at a location you recently left.