Coolermaster MM731: Flexible and ultralight
Coolermaster's latest gaming mouse stands out with an extremely low weight of only 59 g, is equipped with a modern optical sensor that allows it excellent response and exemplary precision, and can be connected wirelessly or wired to a computer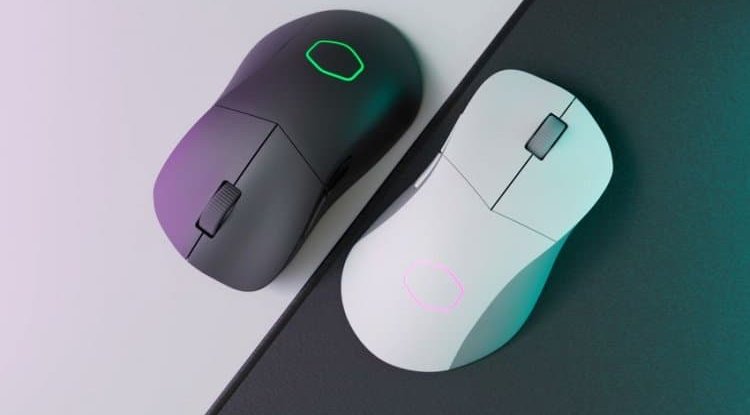 Photo Credits: Coolermaster / promo
Cooler master's latest gaming mouse called the MM731 is another in a series of ultralight mice that have recently hit the market. Its total weight is only 59 g! In this case, this information sounds even more impressive if we take into account that this is a mouse with the possibility of a wired or wireless connection to a computer. The MM731 has a suitable rechargeable battery with a capacity of 500 mAh, which makes the overall weight even more impressive.
Performance
A very simple, minimalist design adorns this Cooler master mouse as well. The wireless receiver for the 2.4 GHz wireless network is located in special storage on the bottom of the mouse, and here we find a special button with which we select the desired way to connect to a computer. The MM731 supports wireless operation via a 2.4 GHz wireless network or via Bluetooth.
In addition, the mouse can be wired to a computer using the included USB-C to a 1.8-meter-long USB-A cable. If you connect the mouse wired or via a 2.4 GHz wireless network to a computer, a polling rate of up to 1,000 Hz is available. In the case of a Bluetooth connection, it is only 125 Hz. So in terms of performance for some competitive gaming of faster games, we recommend connecting the mouse to a computer via USB, although the 2.4 GHz wireless network has proven to be very good in terms of responsiveness.
Reliability and durability
The Coolermaster MM731 is equipped with a newer Pixart optical sensor maximum sensitivity of up to 19,000 DPI. Sensitivity can be adjusted in seven different steps, either via the Cooler master software application or using a button located on the bottom of the mouse. This mouse is also equipped with optical switches at the two main buttons which should guarantee exceptional reliability and durability. It has a total of six keys, which is not much, but today it is somehow common in gaming mice. However, this mouse stands out most with its excellent responsiveness and excellent precision, which in combination with its low weight makes it extremely suitable for playing faster games. Ergonomically, due to its smaller dimensions, it may not suit all users, but it is a great choice for all gamers who want a more flexible use option with the available wireless connectivity options.
By: Amber V. - Zexron