Core i5-12400 ES on eBay: Warning about incompatibilities
Currently there are more and more Core i5-12400 appearing on Ebay, and people are warned against buying them. Alder Lake recently showed that engineering and qualification samples are not necessarily compatible with the Z690 mainboards.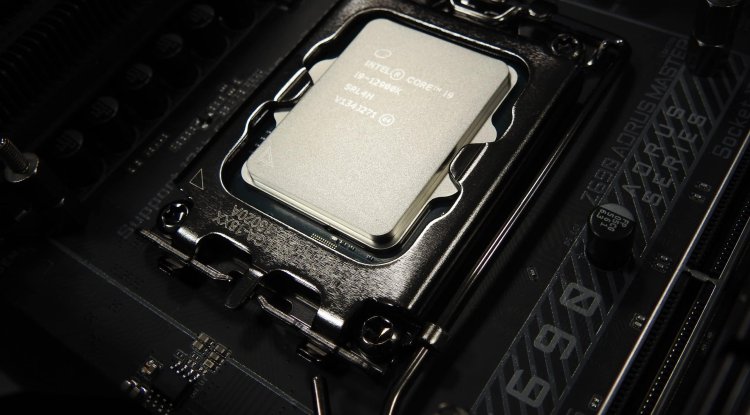 Photo Credits: intel / promo
Various Core i5-12400 ES and QS are currently appearing on eBay, but we do not recommend buying them. ES stands for Engineering Sample and QS for Qualification Sample. Normally you can put these into operation with a suitable motherboard and memory without much effort, but incompatibilities are increasing with Alder Lake. And so it is currently warned against buying this product because the Z690 mainboards available on the market do not seem to run with the processors without exception - or vice versa.
For example, a CPU with the S-Spec QXDY was offered on eBay, which does not match the Qualification Sample (QYHX), which also has a newer revision (C0). As a result, it shouldn't come as a surprise that the two models differ from one another in some cases. Not only with the clock, but also with the built-in IGP. Therefore, Videocardz is now warning against buying older engineering samples in particular, as they may not run with the now final mainboards and require a special microcode/management environment.
That happened to Linus Tech Tips - an ES2 of the Core i9-12900K was purchased on the black market and it refused to work with any available Z690 mainboards. Since ES and WS models are now increasingly appearing, interested parties should be warned and ensure the compatibility of the desired components beforehand. Especially with the Core i5-12400, which will probably only be available at the beginning of next year and potentially has an attractive price-performance ratio. Users should be careful and use the data to check whether the desired operation is possible before buying.
There is no support from Intel or the mainboard manufacturers, as the ES and QS processors should not actually be sold. If you are interested, you should keep your eyes on a new ES or QS model and, ideally, have the function confirmed with the desired mainboard.
By: Amber V.