Crypto Gaming users were robbed $ 140 million
In the latest hack that targets investors in crypto, hackers have stolen about 135 million dollars from blockchain gaming companies VulcanForged.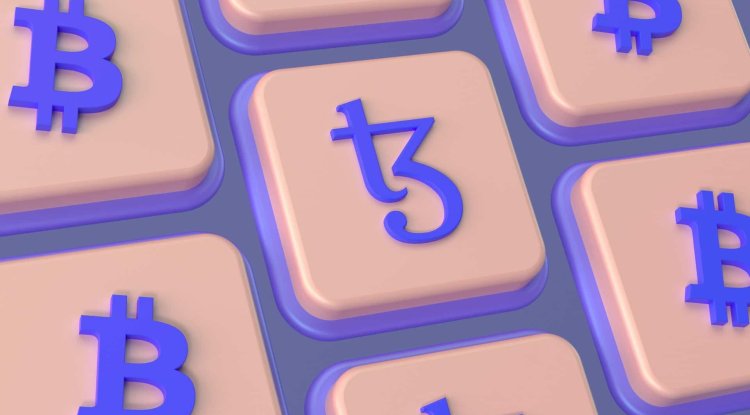 Photo Credits: Tezos/Unsplash
In the latest hack that targets investors in crypto, hackers have stolen about 135 million dollars from blockchain gaming companies VulcanForged, reported the company.
Hackers stole private keys to access 96 wallets, extracting 4.5 million PYR, a VulcanForged token that can be used in its ecosystem, the company said in a series of tweets on Sunday and Monday. VulcanForged's main activities include creating games such as VulcanVerse, which it describes as "MMORPG", and card games called Berserk. Both titles, like almost all blockchain games, are mostly designed to buy and sell in-game items related to NFTs using PYR.
In crypto, by compromising someone's private key, the game is over, because it gives complete control over the funds that are kept at the appropriate address on the blockchain.
VulcanForged published the news about the hacking on Twitter and on its official Discord channel.
"Over 4 million PYR was stolen from the user's wallet. It was too early to say that this [Wallet Management Service] is Venley's end: we just don't know the cause,"the company wrote on Discord, asking users to transfer funds to Metamask, a popular wallet. " All stolen assets will be replaced when we understand what happened." Venley's technical director told The Block that his services were not compromised.
" No words can do much at the moment, and we know that, " the company wrote on Twitter.
This is the third major theft of cryptocurrency in the last eleven days. The total amount of stolen cryptocurrency in these three hacks is around 404 million dollars. On December 2, it was BadgerDAO, a blockchain-based decentralized finance platform (DeFi), which lost $ 119 million. The company is asking hackers to "do the right thing" and return the money. Then four days later, the cryptocurrency exchange BitMart was hacked, losing $ 150 million.
The VulcanForged hack is significant because, like many new tokens, PYR trades on decentralized exchanges. Decentralized exchanges operate on the basis of smart contracts, and since there is no centralized book of orders, investors trade against "liquidity pools" with funds contributed by users who in turn earn a reward for "investing". It also means that there is no central authority to block a malicious account that tries to cash in stolen funds.
A member of VulcanForged's staff at Discord claimed Monday morning that centralized exchanges (CEKS) had been notified of the hack.
" All CEKS with whom we were in partnership monitor the addresses and movement of funds. The funds would be seized by the exchange after the deposit," said a staff member.
The company tweeted on Monday that it had already refunded most of the stolen PYRs and claimed to have "isolated" all tokens stolen on centralized stock exchanges. "Those who know VF history know that this only makes us stronger," the company wrote in another tweet.