Dell Latitude 9520 - Top Business Laptop
Dell's Latitude 9000 series represents the top of the company's offerings when it comes to laptops for business users.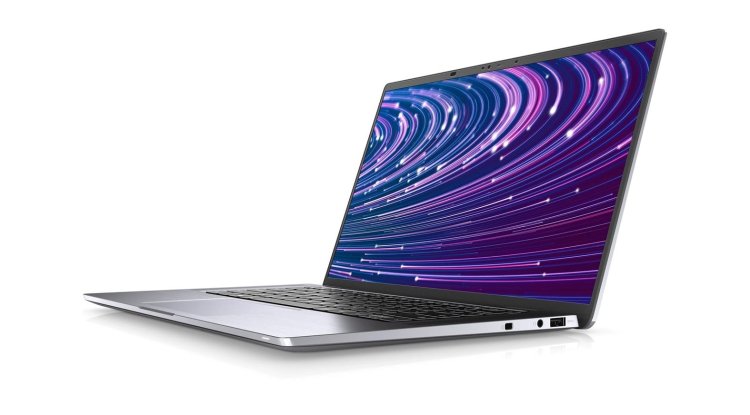 Photo Credits: Dell/Promo
Dell's Latitude 9000 series represents the top of the company's offerings when it comes to laptops for business users. The Latitude 9520 was unveiled last year as a classic ultra-lightweight laptop specific to a 15-inch screen packed into a compact body.
Screens
15.6" / Full HD (1.920x1.080) / IPS
Processor
Intel Core i7-1185G7 (4 cores / 8 threads)
Video card
Intel Iris Xe - 96 EU
Memory
16 GB LPDDR4 4266
Disc
512 GB SSD M.2 NVMe (30 mm)
Network
Intel AX201 Wi-Fi 6
Connectors
1 × HDMI 2.0

1 × USB 3.2

Gen1 2 × Thunderbolt 4

3.5-mm audio
Supplements
MicroSD card reader, IR webcam, smart card reader, fingerprint scanner, WWAN card preparation
Mass
1.4 kg
Dimensions / volume
340 × 216 × 18 mm / 1.32 l
Operating system
Windows 11 Pro
Guarantee
3 years
Credits: bug.hr
Although 15.6-inch laptops are traditionally not exactly a choice of users who are in the field a lot and ask laptops for low mass, compact dimensions and long battery life, modern technology brings with it some new trends. The Latitude 9520 is a great example of this since it is a device with a 15-inch screen that weighs only 1.4 kg and a volume of 1.3 liters. In accordance with the market category, the device is made extremely robustly, with a thick aluminum cover and aluminum case. The cover has a working angle of up to 180 degrees, which ensures an optimal viewing angle in all conditions. On its rear edge, there are rubber canisters since it is slightly underscored under the base of the laptop and thus lifts it away from the base. This has two advantages – better cooling due to creating space to draw in fresh air and create a slightly angle of the keyboard relative to the hands of the user.
As for the panel offer, users can choose two models with a resolution of 1080p with and without touch sensors. According to the specifications, these screens should be identical, but our test device had a variant without an additional sensor, so we can only describe it further. The first thing that catches the eye is that the screen has very thin edges, especially lateral ones, which is the primary reason why the laptop is so compact. In the upper, somewhat thicker bar is an IR webcam combined with proximity detection sensors powered by Intel's Context Sensing technology.
In addition to traditional biometric identification in Windows using the face, additional sensors allow you to automatically lock the laptop when the owner is not in front of the screen, and automatically wake up when the owner returns. Another stunt that is the work of Dell's engineers is SafeShutter, a motorized webcam cover that hides the lens until some verified app like Skype is activated. Even then, it is possible to restore the cover manually using the dedicated key on the keyboard. In addition to biometric face identification, this laptop also has a smart card reader and a fingerprint sensor placed in the power button.
Impressive screen
But let's go back to the IPS-based screen itself, which offers peak brightness of as much as 510 nits, a contrast ratio of 1,620:1, and excellent playback quality with an average DeltaE value of only 0.87 and the ability to display a full spectrum sRGB color palette. The white dot is factory adjusted to a temperature of 6,800 kelvins resulting in a beautiful, warm display of colors. In short, it is a great screen that will satisfy even more demanding users with its qualities, especially those who often have to work in an environment with stronger exterior lighting. In addition, Dell uses the Super Low Power panel, a type of panel that uses significantly less energy than a typical panel, which, of course, helps the laptop work longer on the battery.
Given its compact dimensions, it's no surprise that Dell doesn't offer a full-size keyboard. The numerical part is ejected, and the freed space is used to implement speakers that are positioned on the left and right side of the keyboard. Although business laptops usually do not have very good speakers, speakers from the tested device impressed us both with the volume and quality of playback. In the context of the audio, it should be noted that the laptop is equipped with multiple microphones and technology to reduce background noise. For optimal results, it is necessary to choose how noisy the environment we are in, and Dell's software will do the rest. The white backlight is uniform, covers all parts of the keys, and can also be regulated in two levels of strength. We have no objections to the mechanical performance of the keyboard. As is the order, Dell equipped the laptop with a glass, ultra-smooth touchpad with integrated buttons.

On the left side of the device, Dell placed an HDMI 2.0, two Thunderbolts 4, a micro SD card reader, a SIM card slot (the modem in the tested device is missing) and a smart card reader, while on the right are a 5-gigabit USB port, headphone connector and lock slot. One of the Thunderbolt ports is also used to power the laptop with an attached 65-watt charger that supports fast battery charging. In the interior of the device there is a 48.5-watt-hour battery that, in our test of simulated office work at the brightness of the screen of 200 nits, provided an autonomy time of over 9 hours. With fast power, the device can reach a battery capacity of 35% in about 20 minutes while for so many more batteries it will be charged up to 80%.
Focus on work
Access to the inside of the laptop is easy since it is necessary to unscrew a set of cross screws that are designed to remain on the lid after unfolding from the main part of the base. Here we see a cooling system consisting of two short hot-water pipes and one fan with a carbon fiber rotor, a 30mm NVMe SSD with a capacity of 512GB (lower performance) and an additional slot for the WWAN card. 16 GB of LPDDR4 memory is soldered for the motherboard, and SO-DIMM slots are not available. It should be noted that there are also variants of laptops with 32 GB of memory. For the processor, latitude drives Tested Core i7-1185G7 – a quad-core processor from the Tiger Lake family equipped with Iris Xe Graphics. Although theoretically it is a fairly fast ultra-energy-saving processor, it does not fulfill its maximum potential in this laptop, which is clearly visible by the test results of some other devices with similar class processors. The reason for this is Dell's aggressive optimization of laptop consumption, due to which the processor consumes about 12 watts under constant load.

ThinkBook 15 G2 ARE
ThinkPad T14s Gen2
Asus ZenBook Duo UX482EA
Dell Latitude 9520
Processor
Ryzen 5 4500U (15 W)
Core i5-1135G7 (15 W)
Core i7-1165G7 (12-25 W)
Core i7-1185G7 (15 W)
Cinebench R23
Multi-Core
5.689
5.983
5.206
3.890
Single-Core
1.145
1.359
1.524
1.305
PCMark 10
Extended Score
3.272
4.406
4.916
3.920
Essentials
8.195
9.580
10.285
9.221
Productivity
7.199
6.446
7.149
6.549
Digital Content Creation
4.093
4.737
4.918
3.857
Gaming
1.283
3.483
4.365
2.740
Battery
PCMark 10 Office
7 a.m.
11 hours 4 mins
12 hours 4 mins
9 a.m. 14 mins
Credits: bug.hr

The processor otherwise has a consumption that can be configured from 12 to 28 watts, depending on the cooling capabilities of the computer. For example, Asus's ZenBook Duo has a processor set to that peak value from the attached table, and therefore has significantly higher performance than the Latitude 9520, although it has a weaker Core i7 processor model on paper. On the other hand, low consumption carries with it this work and low heating of the housing. Although the processor under full load at the beginning, when Turbo mode chases it up to 4 GHz and a consumption of about 40 watts, it reaches a temperature of 99 °C, later it ranges around 60 °C. Another factor affecting lower performance is memory configuration. For some reason, Dell decided to attach the available memory chips to a single memory channel, which is why the bandwidth is not optimal. This is clearly seen in the comparison of PCMark 10 results in the Gaming subtest where the Core i5-1135G7 from thinkPad T14s Gen2 has a much better result than the more expensive processor from Latitude.
The Latitude 9520 is an impressive, high-end business laptop, interesting for combining a larger 15-inch high-quality screen with relatively compact housing dimensions. Although we can certainly recommend the device, it should be borne in mind that in terms of performance it is somewhat short of the potentials of the built-in hardware.