Digital advertising will double by 2026
Mobile app revenue is estimated to account for 56% of global digital advertising spending by 2026. Desktop advertising is increase to $142 billion in 2026.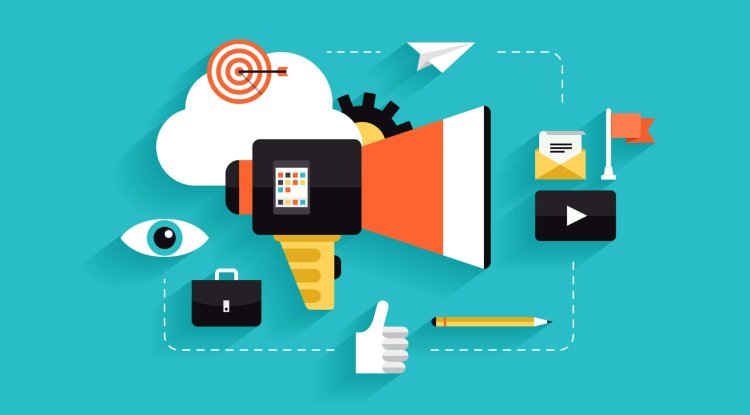 Photo Credits: DepositPhotos
This study by Juniper Research, Digital Advertising: Emerging Trends, Key Opportunities & Market Forecasts 2022-2026, states that although Apple and Google are introducing changes to protect the privacy of users of their applications and services, which limits ad attribution, there are still major targeted advertising opportunities. Namely, global spending on digital advertising is expected to increase from $407 billion in 2022 to $753 billion in 2026, which represents a growth of as much as 85%.
Mobile streaming
Mobile app revenue is estimated to account for 56% of global digital advertising spending by 2026. The report predicts that total spending on advertising within mobile apps will increase from $201 billion in 2022 to $425 billion in 2026 as brands seek to maintain or increase consumer confidence.
In addition, spending on desktop advertising is projected to increase from $97 billion in 2022 to $142 billion in 2026, despite shifting spending to mobile devices and enforcing data protection regulations that affect cookie policies. ).
Video streaming will become a key area for advertisers, with spending on video ads expected to grow by 63% over the next four years, as the success of popular distribution channels such as TikTok and YouTube Shorts continues to boost demand for video advertising.
The duopoly of Google and Facebook
Juniper Research predicts that Google and Facebook will maintain their market duopoly in digital advertising over the next five years. In doing so, Amazon will continue to increase its market share in digital advertising-driven primarily by online store acceptability expressed during the covid-19 pandemic, so that its Prime Video and AWS (Amazon Web Services) will be increasingly important digital advertising media. Namely, the closure of physical stores in the pandemic has made Amazon's platforms more attractive to digital advertisers.
CPaaS and a replacement for cookies
Of the technologies increasingly important in digital advertising, along with of course 5G, IoT and blockchain, conversations marketing and mobile attribution are increasingly important. Namely, in recent years there has been an increase in the use of conversational marketing. This has happened with the rise of the Communication Platform as a Service (CPaaS). Namely, platforms and brands are increasingly adopting a multi-channel approach to sales and customer service. Marketing can now take place through social networking websites and even blogs, as customers are increasingly inclined to communicate with brands in the context of conversations.
Given the growing saturation of the digital advertising market, there is a growing need for contextualization, in which advertisers place their marketing material where a potential customer spends most of their time online and can contextualize a user's advertising campaign based on their media spending and habits.
Thus, a new model of digital attribution has been created in digital advertising, which is defined as connecting the actions of users in the application with marketing campaigns; such a model allows advertisers to understand user habits and preferences through the use of applications and of course social networks. In addition, mobile attribution allows advertisers to see the effects of marketing campaigns that could not be achieved through the use of cookies.
SKAdNetwork and Privacy Sandbox
Large technology companies that make a lot of money from digital advertising already have or are developing new more advanced technology solutions for targeted advertising. Implementation of Apple's AppTrackingTransparency framework and SKAdNetwork 2.0 follows Google's announcement in June 2021 to delay the removal of third-party cookies from its Chrome browser until 2023. Third-party cookie removal will coincide with Google's new product, Privacy Sandbox. Although the Privacy Sandbox was first mentioned in August 2019, the product is still in development. Following its release, Google's privacy security framework will address four key areas of third-party cookies, including interest targeting, click tracking and conversion, reporting, and anti-fraud.
Juniper Research notes that this will completely replace third-party cookies, as the technology behind Google's privacy security environment is fully developed. In response, stakeholders, including mobile app developers, will need to work behind the scenes to update their marketing campaigns to match the Google AdS interface.
While the move from third-party cookies to Privacy Sandbox won't mean the end of digital advertising tracking, it opens up an interesting conversation about the monopoly held by large companies over the industry. A similar innovative solution was developed by Apple after the launch of iOS 15 in September 2021 by Private Relay.