Elon Musk brings chaos to the Crypto Market!
During last week the Bitcoin price abruptly plummeted by 25% and is currently worth around $43,000. This price was last seen around three months ago, in February.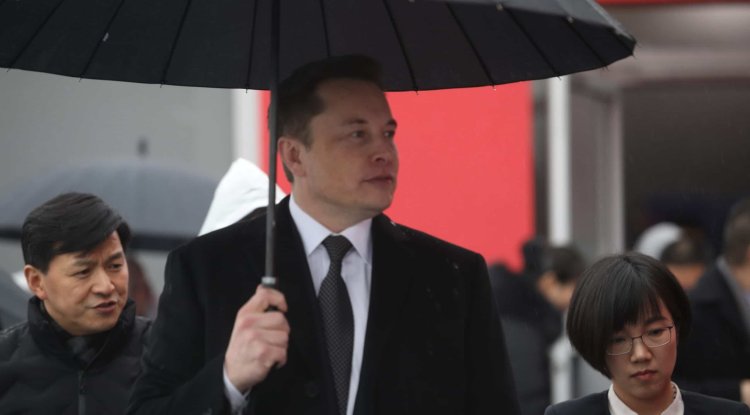 Photo Credits: DepositPhotos
Chaos ensued on the crypto market the past week with the collapse of Bitcoin which pulled all the other altcoins.
The blame for everything falls on Elon Musk. A couple of days ago, he put out a statement that his company Tesla Inc. will no longer be providing the service of purchasing vehicles via Bitcoin due to unecological mining. As a consequence of this announcement, Bitcoin dropped to $50,000. Afterward, he took to Twitter and posted a poll on which he asked the users whether Tesla should enable car purchase with Dogecoin. Surprisingly, the idea was well-received, since 78% of them voted "Yes".
If you missed it, Musk has been talking about Dogecoin for a while now, and he is even currently working with a team of programmers to refine the cryptocurrency's network. It is estimated that he currently owns 28% of all Dogecoins ever created. Furthermore, he also expressed his opinion on Dogecoin being better than Bitcoin because it is faster and inexpensive.
In addition, an announcement came from him about his other company, SpaceX launching a rocket called Doge-1 to the moon. He also said that the mission will be paid for by proceeds from the sale of Dogecoin. This statement brought chaos to the market even further.
With the growth and success of Dogecoin, whose value went up to $0.75, other meme-related coins started appearing on the market. They were copies of Dogecoin called Akida, Dogelon, SHIBA INU, and their capitalization went up to billions of dollars in a couple of days.
The funny thing is how the community of these meme coins agreed on sending a great number of them to Vitalik Buterin. Buterin is the founder of another popular cryptocurrency, the Etherum. He never spent them for personal uses, but he gave everything to charities, and the amount rounds up to about $1.4 billion. This move made Shiba Inu decrease by 50%, and the other coins suffered the same fate.
During these events, the Ethereum network's fees went up to $60 even though the price of the ETH decreased. This represents the anti-record of the network. This all happened due to meme coins that were made on the Ethereum blockchain became so popular that they overloaded the network.
Parallel to this, the difficulty of the Bitcoin network only went up by 21%. Consequently, this indicator reached an all-time high.
The past week has been very chaotic for the market and news has been coming in every hour. It all looks like a cruel practical joke against Bitcoin. Meanwhile, Microstrategy nevertheless, bought Bitcoins in the value of $15 million. They do buy Bitcoin on corrections, however.
Currently, Bitcoin is no longer on the ascending channel, it is steadily decreasing. The trading volume is not at about $70 billion per day and it has grown slightly. Both the price and the dominance of Bitcoin are falling, with prices now being down by 40%.
There are currently no indicators that haven't dropped. RSI and Stochastic are down to the lower border and still haven't stopped decreasing. MACD will also fall which will then widen the gap between the moving averages.
All in all, the whole market is in a state of panic. The participants believe there will be a further decline which is why they're closing their positions. $7 billion was liquefied in just a week, $5 billion of that fell on May 12th and 16th. In case you want to fix your position, the best choice is to transfer funds directly to your bank cards via the Crypterium Wallet.
All this points to the chart decreasing to a range between $40,000 - $42,000. There is a chance that positions could be consolidated and accumulated in this area, and then the price could rebound upwards. This could happen before the end of May to the $53,000 area and this will be a retest. Then it will be known whether a new rise in Bitcoin should be expected.
By: Nitza - Gossip Whispers