EU wants to limit British films and series: "They are a threat to European culture"
The United Kingdom is the largest European producer of film and TV programs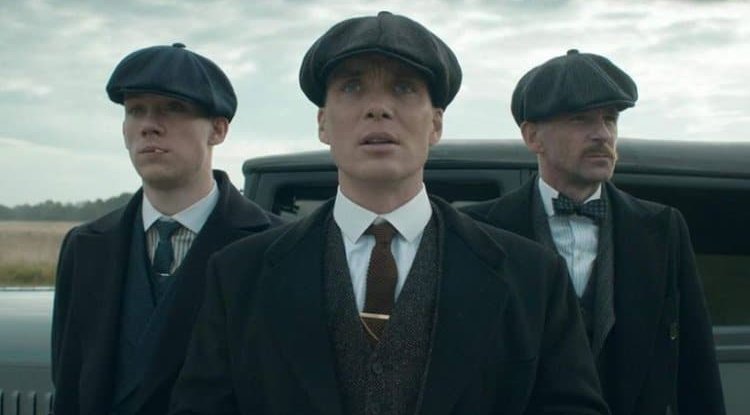 Photo Credits: BBC
The European Union is preparing to react against the disproportionate amount of British television and film content that is shown in Europe after Brexit.
The UK is Europe's largest producer of film and TV programs, worth £ 1.4 billion from the sale of international rights, but, in an internal EU document the British daily Guardian had access to, described its dominance as a "threat to European cultural diversity". and "soft power" in Europe.
As a reminder, some of the globally most popular series at the moment come from the United Kingdom. It is sufficient to mention "The Crown", "Peaky Blinders", "Sherlock", "Line of Duty", "Downton Abbey"...
The issue is likely to join the list of points of great tension in EU-Britain relations since it left the single market and the customs union, including disputes over the sale of British sausages in Northern Ireland and the issuing of licenses in fishing waters.
According to the EU Audiovisual Media Services Directive, most of the programs broadcast must be European content on terrestrial television and must make up at least 30% of the titles on video-on-demand (VOD) platforms, such as Netflix and Amazon.
Countries like France have gone even further, setting a quota of 60 percent for European content.
These are people who work in the entertainment industry in the United Kingdom. As they say for the Guardian, the attempt not to describe the British content as European could have a significant impact on their market, especially when it comes to drama. Namely, the pre-sale of international rights in the case of "Downton Abbey" or the most expensive series ever, "Crown", was often the deciding factor to continue filming at all.
"The loss of a large part of the European market could deal a serious blow to our TV sector" - said Adam Mins, executive director of the Association of Commercial Broadcasters.
By: Olivia J. - Gossip Whispers