Five most important crypto predictions in 2022
Cryptocurrency marked last year when it entered the investment mainstream. But analysts predict this year could be even more interesting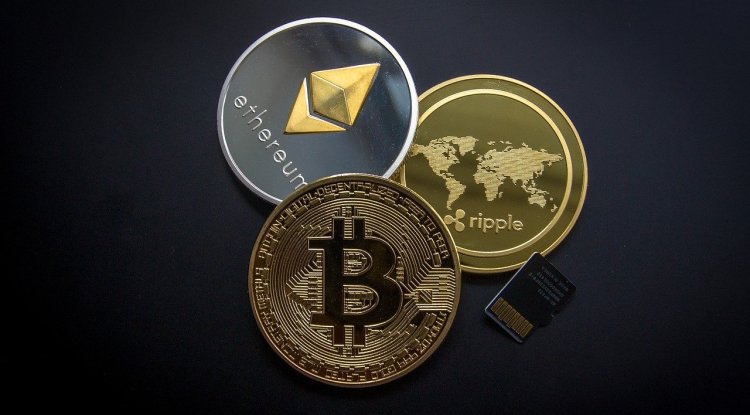 Photo Credits: Pixabay
Cryptocurrency marked last year when it entered the investment mainstream. But analysts predict this year could be even more interesting in the cryptocurrency market.
Almost every cryptocurrency, from bitcoin to dogecoin, has reached record highs and made staggering gains.
But in May, about 50% of the total market value was wiped out in just seven days. And in September, the Chinese government launched a real war against cryptocurrencies that led to a ban on all transactions.
Other important crypto moments from 2021 occurred when El Salvador made bitcoin a legal tender, numerous meme tokens exploded, and one NFT sold for a whopping $69 million.
What will this year bring us in cryptocurrency markets? Arcane Research, a blockchain research firm, has produced dozens of crypto predictions for 2022.
Here are five highlights:
Narrow correlation between bitcoin and S&P 500 index
Despite the threat of a global economic recovery due to the increasing number of coronavirus cases, both bitcoin and the S&P 500 achieved impressive growth in 2021: Bitcoin jumped 66% and the S&P 500 rose about 27%.
But with bitcoin increasingly acting as a risky asset, Arcane Research predicts it will further intensify significant stock market developments.
"Therefore, if the stock market continues to grow in 2022, bitcoin is likely to outperform it," they predict.
"But if we see a red year for the stock market, bitcoin is likely to fail."
Ether to surpass bitcoin again
Although it has long figured as second fiddle, ether far surpassed bitcoin in 2021, taking off 418% compared to "only" 66% for bitcoin growth, according to Markets Insider.
"This performance gap is the largest observed since 2015 when the ethereum launched," Arcane said.
Among the reasons why ether will continue to outperform in 2022 is the increase in NFT sales volumes. Most of these tokens are still working on the ethereum blockchain.
Most meme coins will disappear
Investors have seen meme coins have huge fluctuations in 2021. For example, shiba inu grew by a whopping 44,540,000% last year. And squid, a cryptocurrency named after the popular Netflix series "Squid Game," jumped by more than 75,000% in less than a week, only to disappear soon after.
"We can't analyze the market in 2021 without mentioning the absurd meme coin rise from last year," arcane research says, adding that the phenomenon will be remembered as "a historical relic of the absurd times that ruled 2021."
USD Coin to overtake Tether to become the biggest stablecoin
Tether has been at the top for some time as the largest stablecoin by market value. But maybe that will change this year, especially with USD Coin's decision to join the lending wave.
"Innovative high-yielding lending products for stablecoin deposits were primarily drivers of stablecoin growth," Arcane Research said.
Bitcoin to remain closely linked to VIX
Stock markets had stellar success last year, but one pattern crystallized, according to Arcane Research:
"Fear in broad financial markets has had a direct impact on bitcoin's performance."
The rise of the CBOE Volatility Index, or VIX (better known as the fear index), accompanied bitcoin's sell-off. Arcane Research warned that market headwinds this year could have implications for bitcoin's short-term price trajectory.
Notice: This article is for informational and educational purposes only, and you should not take it as financial advice.