Fossil fuels must remain underground, scientists say
ALMOST 60 percent of oil and gas reserves and 90 percent of coal must remain underground if global warming is to be kept below 1.5 degrees Celsius, scientists say.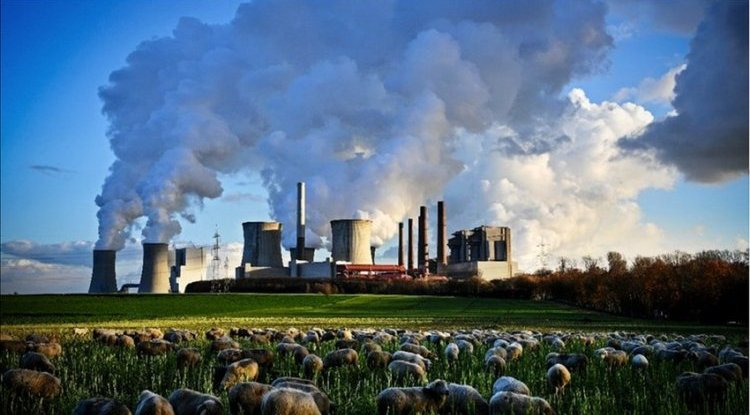 Photo Credits: EPA
The forecast is based on an analysis of global energy supply and demand, the BBC wrote on Thursday. It is a dark but realistic assessment of "what science says needs to be done," experts point out.
"Scenario for the future"
They have created a "scenario for the future" that leaves much less room for fossil fuel exploitation than previously thought. Scientists say limiting global temperature rise to 1.5 degrees could help avoid the worst effects of climate change. They calculated that, globally, fossil fuel production should peak in 2020 and fall three percent each year by 2050.
"In the covid-19 pandemic, we saw a sharp drop in production, but now things are going back to normal," said Dr. Steve Pye of the University of California.
"To stabilize the temperature, more carbon must remain underground"
A study published in the journal Nature also found that a drop in oil and gas production by 2050, in order to maintain a carbon budget, means that many regions are currently or will be at peak production in the next ten years. The carbon calculation is the cumulative amount of carbon dioxide that can be released over a period of time to reach the temperature threshold, in this case, 1.5 degrees.
Numerous planned or active fossil fuel projects are likely to fail to meet the internationally agreed global warming limit set out in the 2015 Paris Climate Agreement. And that "dark picture probably underestimates what needs to be done," scientists warn.
The carbon budget in the study model gives the world a 50 percent chance of limiting global warming to 1.5 degrees. But that doesn't include uncertainties like climate system feedback.
"So for temperature stabilization to be more certain, more carbon must remain underground," the scientists concluded.
By: Olivia J. - Gossip Whispers