Gaming PC with RTX 3070 Ti and 12700K
On Black Friday and Cyber ​​Monday, Medion is offering the Erazer Engineer X20 at a reduced price. The desktop PC comes with Alder Lake and Geforce RTX 3070 Ti.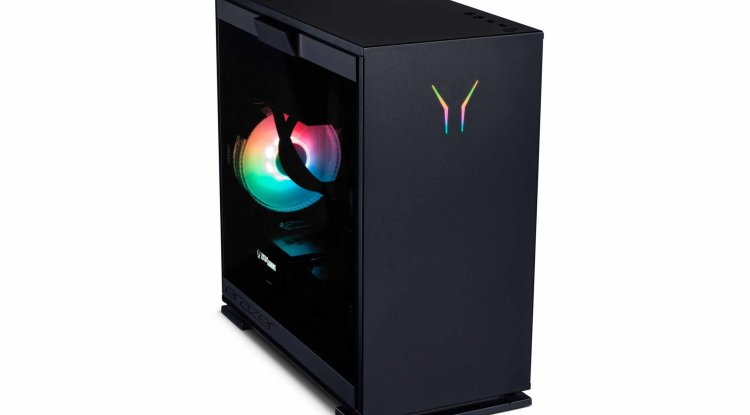 Photo Credits: medion
The incidence figures in the coronavirus pandemic are also rising again in this country. For some people, a home office is still, or will soon be the trend. In addition, leisure activities are shifting more and more inward as temperatures drop. The price for the complete PC Erazer Engineer X20 from Medion is also on sale. Including an Nvidia Geforce RTX 3070 Ti, the desktop computer costs 2,300 euros instead of 2,500 euros. In relation to the current prices for graphics cards such as an RTX 3070 Ti of 1,050 euros, Medion is pricing this PC at a fair rate. The offer is part of Medion's Black Weekend promotion, which runs until November 29th at 11:59 p.m. and is only valid while stocks last.
Which hardware is installed in the Medion Erazer Engineer X20?
The Erazer Engineer X20 has been around for a long time, but now the PC relies on the Alder Lake chip Intel Core i7-12700K. In the test, this hybrid processor convinced as the true heir to the throne for the Core i9-12900K. After all, the Core i7 is smaller, cheaper, and more economical than its big brother and yet competitive. The CPU sits on a Gigabyte Z690M Aorus Elite AX, which is equipped with 32 gigabytes of DDR4-3200 RAM. A one terabyte PCI Express SSD is available as a data grave. Medion installs the Cooler Master Liquid ML120L water cooling system for cooling. A Seasonic Focus GX 750 serves as the power supply.
All components are built into an Inwin 301. Medion delivers Windows 11 home as the operating system. If you want, you can further configure the PC directly at Medion and have an HDD with a terabyte installed in addition to the SSD.