Horizon Forbidden West promises dynamic behaviors of metal beasts while under threat
The Guerrilla Games team explained that they will upgrade the element of metal beasts in Horizon Forbidden West.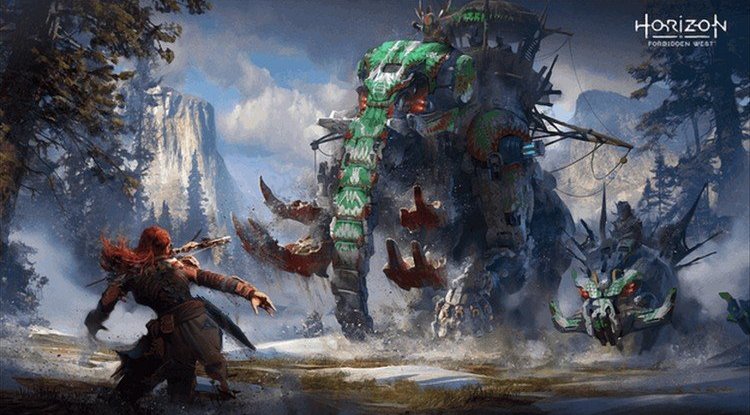 Photo Credits: guerilla games/promo
One of the prominent qualities of Horizon Zero Dawn was its metal opponents. The original game numbered 25 species, and in the sequel, this fauna will be expanded with new threats in the form of mammoths, new flying monsters, and underwater "metalheads". We've already learned that the metal beasts below will be able to fight in tandem with human opponents, and another specific detail has now been revealed in the new development blog.
From Guerrilla Games, they point out that metal beasts in Forbidden West will have several levels of behavior, depending on the situation. For example, some opponents will be less careful during a fight, but will therefore have sharpened senses when you are near them and while you have not yet attacked them. Enemies should behave differently and depending on the level of damage they have received.
Another novelty will be in the beast voting. The beasts will thus have separate sounds when carrying out attacks, raising alarms, and relaxing idleness. This will make it easier for players to recognize when something is happening - e.g. they will know that the beasts have raised the alarm even without seeing them.
More information on the design and ideas behind the new types of enemies in Horizon Forbidden West can be found on the official blog .
By: Olivia J.