If every wish had come true for Tarantino, the cast of "Pulp Fiction" would have been completely different!
Vince Vega would be played by another famous actor, not Travolta!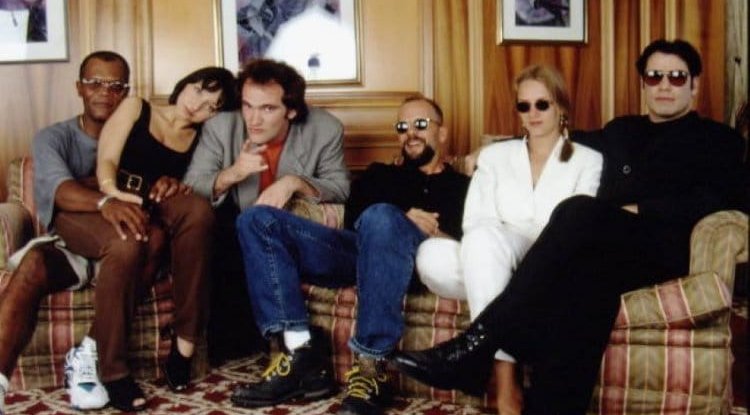 Photo Credits: Eric Robert | GETTY IMAGES
"Pulp Fiction" is one of the most popular films from the 1990s, and a list of actors that director Quentin Tarantino wanted to act in his film appeared on social networks.
The list, although incomplete, was published by the writer Don Winslow, and one Twitter user continued his post.
The list is very interesting!
Namely, the first pick for the character of Pumpkin according to Tarantino was Tim Roth, for whom the role was written. He accepted the role in "Pulp Fiction". If by any chance Tim Roth refused, his replacements would be Johnny Depp, Christian Slater, Gary Oldman, Nicolas Cage, John Cusack.
The role of Honey Bunny was written for Amanda Plummer. However, the actress did not play a part in "Pulp Fiction", so her character was entrusted to Patricia Arquette. Jennifer Jason Leigh, Marisa Tomei, and Bridget Fonda were also on Tarantino's list for the role of Honey Bunny.
According to Tarantino, Vincent Vega was to be played by Michael Madsen, for whom the role was written. However, nobody heard from Madsen, and the role was prepared for John Travolta. Alec Bodwin, Gary Oldman, and Denzel Washington also competed for the role of Vince Vega.
He wanted Lawrence Fishburne, for whom he wrote the role, for the character of Jules Winnfield. However, Lawrence did not accept the role, so Vince Vega's partner was played by Samuel L. Jackson. Eddie Murphy was still on the list.
When it comes to Mia Wallace, Tarantino wanted Virginia Madsen, Jennifer Bills, or Angela Bassett for that character. However, the role was given to Uma Thurman.
Tarantino wanted Matt Dillon for the boxer Butch, for whom the role was written. However, nothing was heard from Dillon, so this character was played by Bruce Willis. Tarantino also wanted Sean Penn, Nicolas Cage, and Johnny Depp for the character of Butch.
Here is the complete list:
Tarantino's rough cast list for PULP FICTION. pic.twitter.com/JfayqtLfuT
— Don Winslow (@donwinslow)
May 30, 2021
By: Olivia J. - Gossip Whispers