Intel Arc Alchemist: Start in Q1 2022 confirmed
Ampere and RDNA2 cards are only available at exaggerated prices and some models are still hardly available.. In 2022, Intel plans to sell Arc Alchemist cards.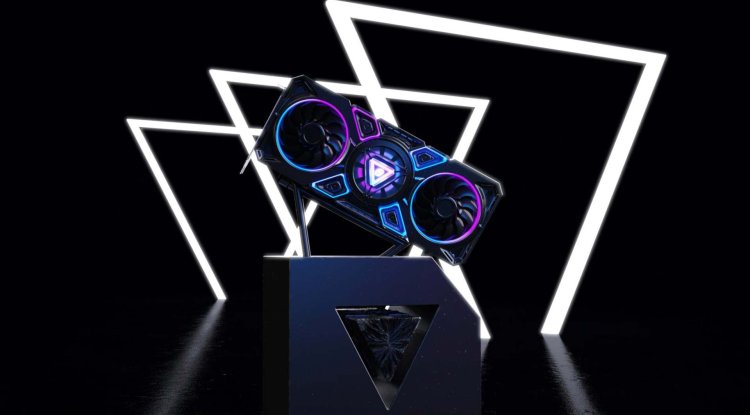 Photo Credits: Twitter @CSiqueira97
Ampere and RDNA2 cards are currently only available at exaggerated prices and some models are still hardly available. In the first quarter of 2022, Intel plans to enter the GPU market and sell its new Arc Alchemist cards. Read more about the new GPUs and what information Intel has already disclosed below.
Intel's new graphics cards could at least bring some relief to the overheated graphics card market and also push innovations through competition. According to previous information, the fastest models should reach roughly the level of a Geforce RTX 3070 or Radeon RX 6700 XT, so that the graphics cards are sure to be interesting for many gamers. The manufacturer's first models should be available from the first quarter of 2022, as Intel confirms.
https://www.youtube.com/watch?v=0dC6dz9CxYc&feature=emb_title
Under the tag Let's Play, Intel has now presented its own product page for the new chips in the mobile and desktop sector. Among other things, the important new technologies will be presented there. One of them is XeSS. The acronym stands for Xe Super Sampling, an upsampling that is supported by AI and is strongly reminiscent of an upscaling product of one of the main competitors. With the Xe-HPG architecture, you can take a closer look at the structure of the new graphics chips, which already support ray tracing in their first iteration. Intel has also presented a simplified form of its graphic roadmap, the successors to Alchemist in chronological order will be Battlemage, Celestial, and Druid.
Unfortunately, the most important information, concrete benchmarks, is missing on the website. Intel has also uploaded a gameplay trailer that is supposed to show gameplay on the new arc cards, but neither settings, resolutions nor frame rates are included here. General benchmarks that serve as a rough classification, such as B. a score in the 3D-Mark is completely missing up to now.
https://www.youtube.com/watch?v=TP46fuSNhjI