iPhone 14 with Android worthy of RAM
Although smartphones from the iPhone 14 line will be shown in a few months, a lot is already speculated about them. Apple could enter the race for numbers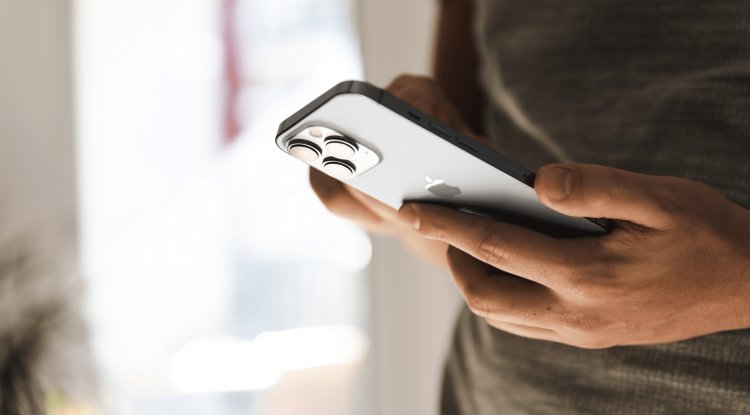 Photo Credits: DepositPhotos
Although smartphones from the iPhone 14 line will be shown in a few months, a lot is already speculated about them. It is possible that Apple will decide to change and enter the race for numbers.
iPhone 14 with record amount of RAM
While things have slowed down a bit recently, many manufacturers still outdo each other in offering the largest numbers possible. Mainly in terms of memory and cameras, but also in the context of displays and performance. Apple was somewhere on the side, which does not mean that it stood out in real performance.
Okay, maybe the lack of a higher refresh rate is still a shame (only iPhones 13 with the note Pro have them), but it is not worth complaining about the photographic capabilities and computing power. And this is despite the fact that the RAM in  Apple smartphones has always been less than in the competition with Android. Time for changes?
Analyst Jeff Pu suggests that Apple will bet on 8 GB of RAM next year. Of course, not in all new products, but only in the more expensive ones. The iPhone 14 Pro and iPhone 14 Pro Max models are to stand out. Their predecessors (i.e. the latest proposals at the moment ) have 6 GB of RAM.
iPhone with 48 Mpix camera?
From the same source, we learn that 2022 may also bring a noticeable change to the camera. It is too early for details, but it is possible that in this case the main lens with a resolution of 48 Mpix and support for video recording in 8K will be emphasized.
This should also apply to the more expensive models. At the same time, the additional ultra-wide-angle and telephoto lenses used in them should remain at 12 Mpix.
iPhone 14 times 4
Admittedly, it has been mentioned before, but if you are meeting with reports on this line of smartphones for the first time, let's add that four proposals are planned. The mentioned iPhone 14 Pro and iPhone 14 Pro Max, as well as iPhone 14 and iPhone 14 Max.
Yes Yes. The model with the note mini will probably disappear. Those interested in a handy design will be doomed to the new iPhone SE because it is probably the fifth of Apple's new products for next year. It's just that in this case the appearance and specification will not be so tempting.
https://www.youtube.com/watch?v=QLNCLayk_no