Is the cryptoverse finnaly over?
The movement of the value of Bitcoin, Ethereum, and other cryptocurrencies is impossible to predict, but investors are satisfied that the decline has stopped.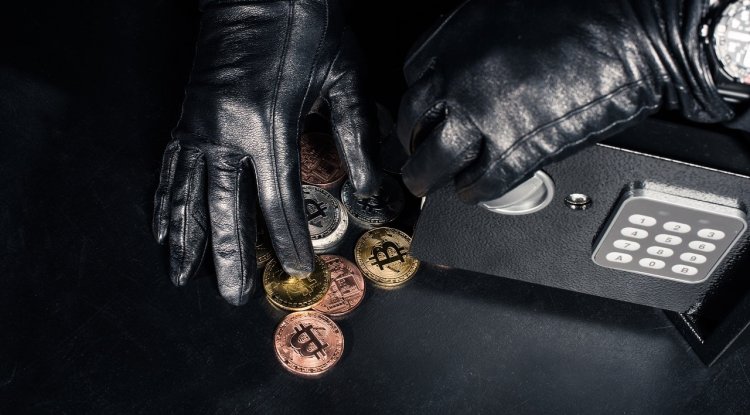 Photo Credits: DepositPhotos
Notice: This article is for informational and educational purposes only, and you should not take it as financial advice.
The movement of the value of Bitcoin, Ethereum, and other cryptocurrencies is impossible to predict, but investors are satisfied that the big decline has finally stopped and the value is now growing.
After cryptocurrencies have been in the red for several months, the situation has changed recently and investors in Bitcoin, Ethereum, and other cryptocurrencies have reason to be pleased. Although the current value of cryptocurrencies is far from the record values ​​from November, the most important thing for investors is that the free-fall has been stopped.
After the value of Bitcoin then approached the value of 70 thousand dollars, it quickly declined to the value of only 30 thousand dollars for one Bitcoin. Fortunately for all investors, there was growth and its value is at its highest level in the last month - almost 44 thousand dollars.
As they commented on Reuters, investors hope that this is a sign of the end of the Cryptoverse, ie that the worst days are now behind them and that only growth is expected in the near future.
As always when it comes to cryptocurrencies, it is difficult to predict how the situation will move, but some analysts believe that bitcoin could break the record for its value again this year, ie that the price of one bitcoin could exceed 70 thousand dollars.
In addition to Bitcoin, other cryptocurrencies are recovering, including Etherium. Its value fell to nearly $ 2,000 late last month, and today it was traded at prices above $ 3,100. Recall, in November, its value approached the figure of as much as 5 thousand dollars.
Reuters says that the demand for some lesser-known cryptocurrencies, especially those related to metaverses, has been growing lately. They single out examples of Axie Infinity and Decentraland gaming platforms and the coins used in them (Axie and Mana), which have been up 35 and 57 percent since the end of January, which is higher than Bitcoin and Etherium at the same time.
In other news, an American nicknamed Robness posted the photo on the SuperRare platform, but it was quickly removed because it was not considered art, only to be eventually returned and NFT trash cans sold for $ 252,000.
An American who is creating an identity hiding behind the name Robness sold NFT's garbage cans for an incredible 252 thousand dollars. He did something similar to Marcel Duchamp, who caused a scandal in the world of art when in 1917 he exhibited a urinal as a work at a prestigious competition and called it "Fountain".