Kojima boasts the limited edition watch that Seiko designed for Kojima Productions
The piece is an Astron GPS Solar and shows LUDENS, the company's mascot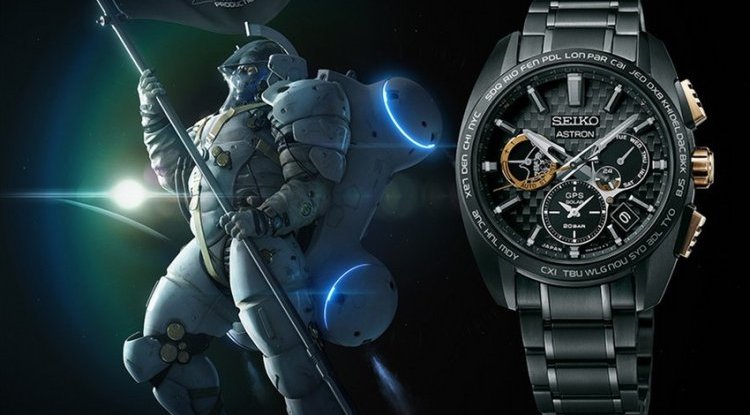 Photo Credits: seiko / promo
The work of Hideo Kojima does not hesitate to show their influences, nor to be referential and self-referential when the occasion arises, hence their games come with all kinds of details. However, sometimes it is reality that pays tribute to the Japanese creative and his team and Seiko, a manufacturer of wristwatches, did the same with a limited edition product that was boasted on social networks.
KOJIMA SHOWS THE WATCH THAT SEIKO DESIGNED FOR KOJIMA PRODUCTIONS
Some time ago, Hideo Kojima shared through his official Twitter account, his Seiko Astron GPS Solar watch in a limited edition with a Kojima Productions design. This special edition was announced in February of this year by Seiko and at that time it was reported that it would consist of 1000 pieces, but in the case of Hideo Kojima, it is something even more limited, because as shown in the back of the watch is a 120-piece run and he has the 078/120. According to what Kojima says, the work between Seiko and Kojima Productions resulted in a one-of-a-kind watch and he doubts there will be anything like it in the future.
Seiko Astron x KJP watch! We have created something so good that there will be no more watches like it in the future. pic.twitter.com/qJVny4AqIr
— HIDEO_KOJIMA (@HIDEO_KOJIMA_EN)
May 14, 2021
MEET THE SEIKO WATCH INSPIRED BY KOJIMA PRODUCTIONS
According to the official Seiko site, being within the Astron GPS Solar line, this watch automatically connects to the GPS network to stay accurate and in case of experiencing a time zone change, just press a button to adjust to the exact time. Regarding the collaboration with Kojima Productions, this is the description of this watch on the official Seiko site: "The design of this watch incorporates several elements inspired by the Ludens costume and the interwoven pattern of the dial reflects the texture of the motif of its carbon mask. Touches of gold are reminiscent of the metallic parts of the suit, including the interlocking design of the two subdials. The KOJIMA PRODUCTIONS logo is printed both at the 9 o'clock position and on the back of the case."
By: Amber V. - Zexron