Luna Display turns an iPad into a wireless display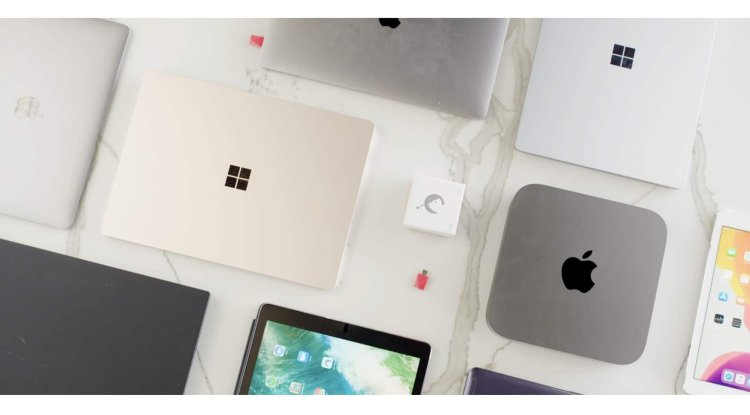 Photo Credits: AstroPad/Promo
The iPad integrates well with Apple's Mac computer, but Luna Display extends some of these features to a Windows PC, making it a wireless display and more. For those who already own an iPad, this is a smart way to add extra value to the device by enabling it as a second monitor or graphics tablet when using a paint app.
Astropad, the maker of Luna Display, originally developed apps for Mac and iPad that allowed the tablet to be used with a Mac as a customizable graphics tablet. In 2019, Apple rolled out a similar feature with Sidecar, allowing anyone to use an iPad as a Mac display and accepting Apple touchscreen and pencil input. It wasn't the end of Astropad and the apps are still available. For Mac and iPad owners who want a more personalized experience, there's still good value on offer.
Astropad's latest innovation is bringing a similar capability to Windows PCs. An iPad can be wirelessly connected to Luna Display and used as a second screen for a Windows desktop or laptop. After installing and opening the iPad and PC apps, you have the option to connect via a wired USB connection or use Wi-Fi. 
A small USB-C or HDMI dongle must be plugged into the Windows device to enable a wireless connection, while a QR code shown on the screen makes it easy to connect by scanning with the iPad. The touchscreen can be used on the iPad as well as the Apple Pencil, making it a graphics tablet for Windows as well. At 16 milliseconds, latency is very low and compatibility requires at least Windows 10, iPadOS 12.1, and 802.11n Wi-Fi.
Astropad's Luna Display can turn an iPad into a Windows graphics tablet, but that's not all. Luna Display can also be used with Mac computers, offering the same 16-millisecond latency as it connects via USB-C directly to the GPU on the Mac and uses its proprietary LIQUID rendering system. 
Astropad also supports older Mac and iPad models than Apple's built-in Sidecar solution.
An iPad can be used as the only display with a Mac mini or Mac Pro, although a dedicated display is required to set this up for the first time. Luna Display can also connect two Mac computers, converting one into a secondary display and only a USB dongle is needed. However, both must have the app installed and open to connect. For $130, Astropad's Luna Display works with Windows PCs and Macs, converting an iPad into a touchscreen monitor. An iPad can also be used as a graphics tablet if an Apple Pencil is available.