Magnat Transpuls 800A: the "box beast"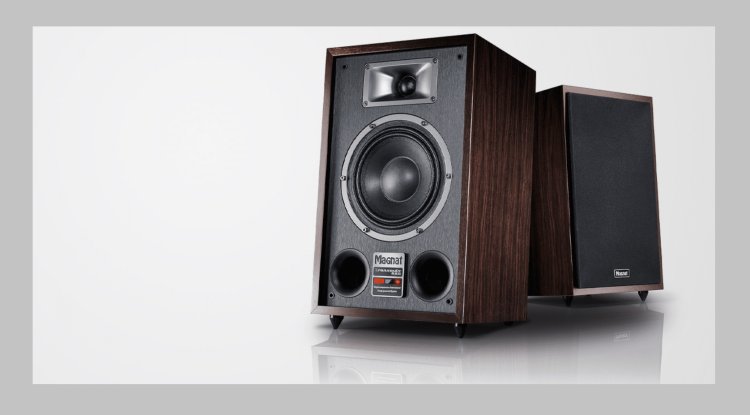 Photo Credits: Magnat/Promo
Magnat has long been a pioneer in the field of cheap active loudspeakers, as the Monitor Reference demonstrates. As a result, the beast class Transpulse has been activated as well. The first is the Magnat Transpuls 800A.
The premise is the same: there are two boxes, one master and one slave, which are simply connected using speaker cords. The master contains all of the electronics and connections, making the Transpuls 800A a nearly complete system – even the phono input.
The active Magnat is classified as a shelf box, but with a height of over 40 cm (and a width of 24 cm), it is far from modest. However, the majestic 17-centimeter low-midrange speaker has enough loudness. With a relatively light paper cone, it provides a tremendous drive. PA technology's cloth clamping aids the woofer in achieving a huge lift. As is customary for Magnat, this driver was created utilizing the company's own Klippel laser system. It's a great approach to get rid of those pesky distortions. The end outcome should be a level yield that is pleasingly high.
The horn in the treble, which basically stands for a high level, also indicates this. The data sheet backs up this assumption, promising 2 x 60 watts of continuous power and 2 × 120 watts of peak power.
The Magnat Transpuls 800A has the appearance of a giant vintage box, however, it is only about 40 centimeters tall. The brawny appearance is bolstered by the two reflex tubes that sit on the front. The double-curved bass surround, which allows for a big excursion, is clearly visible.
The most convenient way to get music into the Magnat Transpuls 800A is via Bluetooth aptX. The HDMI connector is the best way to connect to your TV's sound system, and it's what makes the Transpuls so adaptable. For all digital sources, there is also an optical input. However, there is an analog input that can be changed to a phono (MM) input. A 3.5mm stereo analog input is also available for connecting portable audio sources.
In general, we're dealing with an active loudspeaker that's both adaptable and stable. Magnat and Transpuls occupy a unique space here. We're looking forward to seeing what comes next…
| | |
| --- | --- |
| Concept: | Active 2-way compact box with bass reflex housing |
| Assembly: | TT: 1 x 17 cm, HT: 1 x tweeter horn with 25 mm dome |
| Exit: | HDMI (ARC), Bluetooth aptX, 1 x analog cinch input, 1 x 3.5 mm analog input |
| Max. rec. room size | Subwoofer out |
| power | 2 x 60 watts sinus |
| Dimensions (H x W x D): | 38.5 x 24.0 x 21.6 cm |
| Weight (set): | 13.9 kilograms |