NASA is looking for volunteers who will live in simulated conditions of Mars for 365 days
Maybe this is your chance? The plan is for four people to live in NASA's Dune Alpha Center, which serves to control space missions and train astronauts for spacecraft. The realization of the project will begin in the fall of 2022.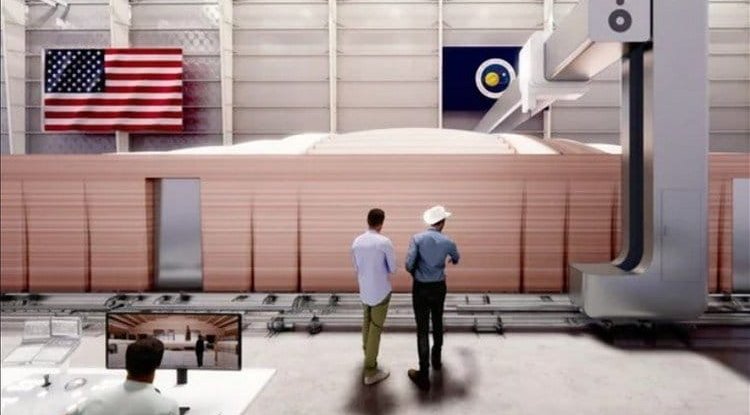 Photo Credits: ICON
Future Martians, this could be your chance of a lifetime! NASA is looking for candidates who will live indoors for a year - in simulated conditions like on the planet Mars - and applications are already open.
The US space agency is starting the preparations and tests needed for life on the Red Planet. Recently, a tender has been announced for a mission in a 3D printed module in which the living conditions of Mars will be simulated.
The first of three missions to Mars that NASA plans in the future
Selected candidates will live in the space center and participate in simulated spacewalks, scientific research, and virtual reality and robotic controls throughout the year.
However, in addition to the above, candidates will have to face extreme challenges such as resource constraints, technical failures, problems in communicating with citizens, and the like. In addition, food will be prepared for a stay in space, and windows will not be built, according to some media…
This will be the first of three missions to Mars, the Red Planet, that NASA plans to do in the future. The reporting criteria are quite strict following the otherwise regular NASA reporting protocol.
Strict conditions for admitting candidates
Candidates must be healthy and motivated in their intention to travel to the Red Planet, and aged between 30 and 55. They also receive only non-smokers, then native English speakers or whose knowledge is highly proficient so that communication between the crew and the control tower can take place without difficulty. In addition, candidates should have a degree in STEM areas such as engineering, mathematics, biology, physics, computer science - with several years of experience in a particular profession, or 1,000 hours in pilot aviation. A medical examination, which astronauts must also undergo, is also obligatory.
Participation in the mission will be rewarded with money, but NASA has not defined the exact amount.
By: Olivia J. - Gossip Whispers