News for Apple AirTag and Gmail on iPhone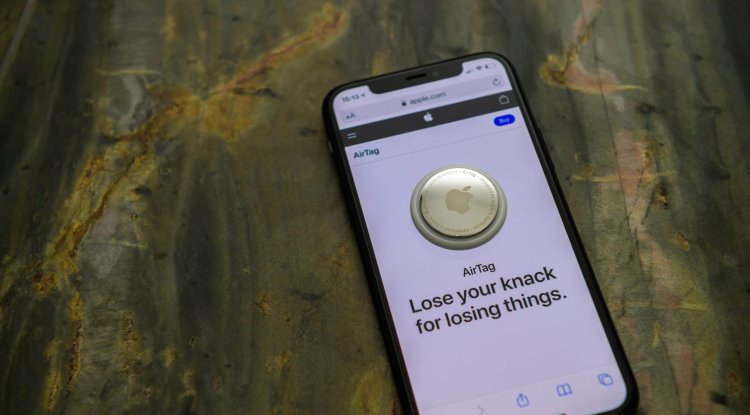 Photo Credits: DepositPhotos
Google has released an update for Gmail on iOS.
Gmail for iPhone has been updated with a great new feature
It's part of Google Workspace, which brings a new widget to the iPhone home screen, allowing you to quickly access, write and edit email. The update, released on January 10, does not mention the updated widget, but it only adds to the pleasant surprise. The widget displays the last three emails and includes a button for composing new messages - and everyone with an iPhone has access.
A new widget is added to the existing widget, known as the Quick Email Actions widget, which includes a search button, a write button, and a number of unread messages, but doesn't actually display the emails themselves. You can add a widget to the Home screen or the Today screen. It's very intuitive and makes the Gmail client much more useful.
The widget was announced on November 2021, but it is only now being launched. The last time it took so long for Google to introduce an update was for the App Store privacy tags, which tell you how much data apps are collecting.
Apple has published a guide to the safe use of AirTag
As public concerns about AirTag's security risks grew, Apple released a guide on how to use the device. One of the most important provisions of this guide was aimed at those who believe that their safety is endangered because of AirTag. Apple has called on all those who are concerned or exposed to abuse, all those who believe they have been spied on or harassed by AirTag, to contact the company.
In addition, the guide explained in great detail and step by step to users how to protect themselves. The desirable pattern of behavior when you hear or find an AirTag that does not belong to you is emphasized. Users are told how to behave when they come across fake AirTags.
Through this guide, Apple has once again shown that user safety comes first. At the same time, this was the perfect answer to the story that appeared last week, according to which one woman reported that she was followed by AirTag, which she found in her bag.
There are 1.85 billion Apple devices in the world
Apple boasted a record business quarter on Thursday 27.1, in which they earned as much as 123.9 billion dollars. But those aren't the only numbers to point out, so the company's CEO, Tim Cook, also revealed that 1.85 billion Apple devices are currently active worldwide.
Although Cook did not go deeper into those numbers, it should certainly be noted that Apple considers the device active if it has interacted with Apple's services in the past 90 days. Recall, the company boasted last year that it has 1.65 billion active devices, while in 2020 that figure was lower by about 150 million.
For Android devices, Google revealed in May last year that over three billion of them were active. As The Verge points out, the company is taking this figure from its Play Store, which doesn't actually count Android-based devices that use alternative app stores, so in reality, that number is even higher.
Either way, the main revenue generator for Apple is their iPhone, which sold well in all parts of the world during the holiday quarter, even in China, where the selection of smartphones from local manufacturers is really large.