Older Samsung Galaxy smartwatches are getting refreshed with new features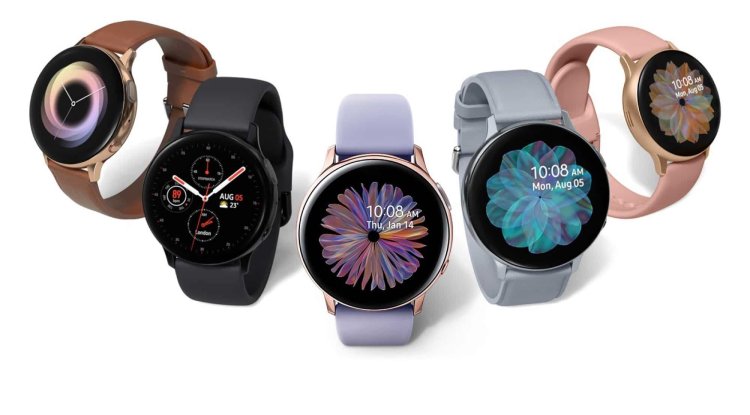 Photo Credits: Samsung / promo
Samsung is preparing a new software update for older Galaxy smartwatches that brings several new features and a range of new face watches as part of the personalization features. The update arrives for the Galaxy Watch, Galaxy Watch Active, Galaxy Watch Active2, and Galaxy Watch3 smartwatches. Here's what we can expect.
The first feature added is a fall detection that identifies a serious crash of your device. On the Galaxy Watch Active2 and Galaxy Watch3, the new update allows users to adjust a higher sensitivity for fall detection. When the watch detects a drop, it will send an SOS notification to pre-selected contacts, helping to ensure that the user can get the help he needs as soon as possible. This feature is not available for Galaxy Watch and Watch Active users.
Then, wearables get a group challenge feature that allows you to work out with friends no matter the distance. You can add friends or family to the challenge. This feature allows you to work as a team or compete against each other.
Smartwatches also get some advanced health functions in addition to the existing heart rate, monitoring of oxygen in the blood, monitoring of sleep, and stress. Users in selected markets also receive blood pressure (BP) monitoring and an electrocardiogram (ECG). This only applies to the Galaxy Watch Active2 and Galaxy Watch3 as Samsung has introduced this feature on the Galaxy Watch4 in four new markets - Australia, Azerbaijan, Paraguay, and Georgia. Currently, this feature is available in a total of 42 markets within the Samsung Health Monitor app.
Finally, Samsung adds 10 additional face watches from the new Galaxy Watch4. You can also customize some of these clock faces to get more personalization options.