OnePlus Watch Review: Smartphone-free music
OnePlus has a beautiful and spacious AMOLED screen sharp display and very good brightness, which adjusts automatically thanks to the ambient sensor.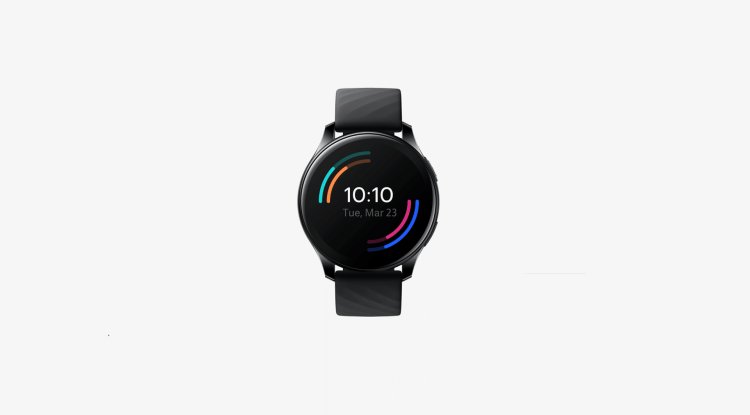 Photo Credits: OnePlus/Promo
DESIGN, ERGONOMICS
If OnePlus hasn't failed at all when it comes to its first smartwatch, it's its design and builds quality. The OnePlus Watch looks beautiful, simple and elegant without unnecessary details, so if you like it, it will suit you completely. It might be too ordinary for some.
I like that it is not too thick or too heavy, and I would say not too big, although my wrist is quite thin. It is made of a combination of stainless steel, polycarbonate and glass on the screen, and the strap is comfortable silicone 22mm wide and easy to change. You can get the OnePlus Watch in three colors: black, silver and gold.
The frame of its beautiful 1.39 frame diameter round screen is not too thick and fits well. There are two buttons on the right, of which the one above carries the OnePlus logo. To the left, higher down is the speaker, and there's a microphone at the bottom of the edge, closest to the face.
It is covered with polycarbonate on the underside and carries a PPG heart rate and SpO2 sensor and two PIN connectors for the charger, which is glued with a magnet and guarantees a firm connection and guidance in the optimal position.
The weight of the watch is ideal. It is just heavy not to be silent like a toy, and it is not too heavy to wear 24/7. It is waterproof according to the IP68 certificate and should withstand a pressure of 5ATM, so it is also suitable for swimming, which it monitors with its sensors.
OnePlus has a beautiful and spacious AMOLED screen sharp display and very good brightness, which adjusts automatically thanks to the ambient sensor. For optimal readability outdoors, the brightness will still need to be pushed to the maximum. The screen is touch-sensitive, it turns on by turning your wrists or pressing a button on your side. For some reason not to knock on it.
With the recent update, the AlwaysON display is also enabled, so if you turn it on, the screen stays on and offers three versions to choose from. It turned out that he was really cutting autonomy in half.
It seems quite durable and robust to me despite the elegance it steals. He hasn't suffered any bruises from me in these two weeks, which can be attributed to his relatively low profile, so you don't get stuck on the door jambs with it.
PERFORMANCE, BATTERY, CONNECTIVITY
Which SoC is running this watch, OnePlus has not revealed to us. It reportedly has 1GB RAM, and of the 4GB of music storage space, you have 2GB available. Whatever's inside is obviously enough because the watch works fast and its interface is smooth and fluid under your fingers. With Android phones but not iOS, at least not yet, it pairs via Bluetooth 5.0. You will need the OnePlus Health app to pair and sync data.
It is equipped with a fair set of fitness sensors, so it has a PPG sensor of heart rate and oxygen saturation, and then measures stress levels. It also has GPS, barometer, digital compass, gyroscope, pedometer. Constantly counts steps, calculates calories burned, measures distances, monitors heart rate and SpO2, and sleep quality.
OnePlus has announced 110 sports activities, but so far it is not followed by many, and the unlocking of the others is expected with some upcoming upgrade. For now, you have the basics - walking, running, cycling and all of them in and out, rowing, badminton, hiking, nature walks, yoga, cricket, and some freestyle style in the gym. For example, he recognizes running automatically and starts actively following it without telling him.
Everything you've done and slept in typically syncs with your paired phone so you'll be browsing on the big screen in the OnePlus Health app. However, the synchronization is not perfect and some things like showing the route on the map he knows and does not show even though he counted and followed everything else.
OnePlus boasted the great autonomy they achieved by bypassing the Wear OS. They say in 20 minutes on the charger you get two weeks of autonomy. In principle, this is so, but most often it is not. It can last up to 14 days on one charge, but it is realistic to expect some 7-8 days if you will continuously monitor your heart rate, occasionally SpO2 and train, say, 3 times a week for an hour.
If you turn on the AlwaysON display, the autonomy will drop to 4-5 days. Charging is done via a board with a attached cable, and the charger or charger adapter will be any you have, but ironically not the one from the OnePlus 9/9 Pro phone because it has a USB C output, and this one has a classic USB A port. It fills up pretty quickly in about 40 minutes.
SOFTWARE, MANAGEMENT, NOTIFICATIONS
It has been rumored that the OnePlus Watch will be software-based based on Google Wear OS but this has been dropped. So the OnePlus Watch comes with RTOS, the interface we've seen on many Huawei and Xiaomi smartwatches.
OnePlus has made its visuals maximally similar to Wear OS, so the menus follow the curvature of the screen, Quick settings are pulled from the top, and notifications from the bottom of the screen, while scrolling over the screen from left to right is a step backwards.
In addition to tapping the screen, we also have two buttons on the side. The upper one opens a menu with all the installed applications, and the lower one can be programmed for whatever suits you.
The interface is in English, and in addition to sports activities, it also offers basic applications such as alarms, chronometers and the like, as well as those for monitoring stress, heart rate, SpO2 values, sleep quality, breathing trainer, compass and others. Editing these menus is done from a paired phone through the OnePlus Health app.
It also has a Phone app through which you can call numbers and contacts directly from the watch as long as it is in Bluetooth connection with the phone. By pressing and holding the watch face, you enter the adjustment and selection. You can have 12 of them on the watch, and you can add those on the phone that are not on the watch.
The display of notifications is modest. Displays incoming calls that you can answer, and displays text notifications concisely with the ability to answer some of them with pre-defined answers. So there is no typing or voice dictation. It also bothers me that it doesn't sync with the phone if you've already read a notification, so you have to delete them manually on the watch because it will show them even after they've been read.