Peugeot e-Expert on hydrogen entered production
Peugeot's first production vehicle with hydrogen fuel left the factory on December 13, bringing the manufacturer into the circle of those who install this energy source in electric vehicles.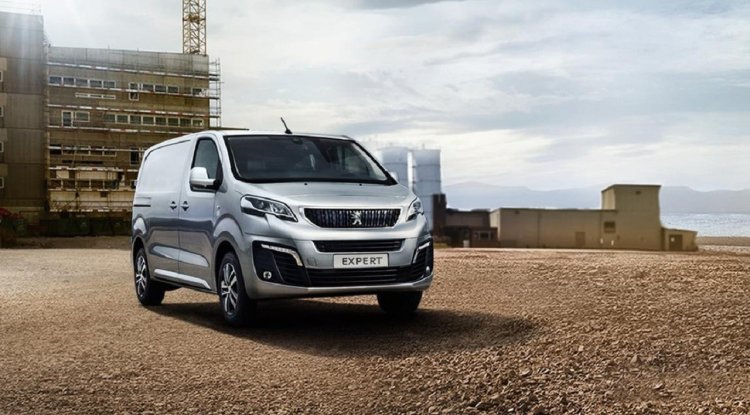 Photo Credits: Peugeot / promo
Peugeot's first production vehicle with hydrogen fuel cells announced this summer - the e-Expert Hydrogen delivery van - left the factory on December 13, 2021. Peugeot thus becomes one of the first manufacturers to offer an electric version in addition to internal combustion engines and electric motors.
Linda Jackson, CEO of Peugeot, said: "With e-Expert Hydrogen, Peugeot has anticipated future zero-emission technologies that are particularly important in the light commercial vehicle market: electric hydrogen fuel cell technology enables intensive daily use without the need for breaks. charging vehicles, which is a key item for business users who have to cover several hundred kilometers of motorway in one day and then enter urban areas where strict rules on emissions are in force ".
Charging in 3 minutes
The Peugeot van with fuel cells is characterized by the integration of the "mid-power plug-in hydrogen fuel cell electric" system into the engine compartment and chassis. The result is a delivery vehicle that guarantees the same stability, safety, and agility as the classic electric version without any compromises in terms of cargo volume, low center of gravity.
As soon as it entered production, e-Expert Hydrogen became a new symbol of the "Extended power of choice" strategy, which gives each customer a wide range of engines to choose from. E-Expert Hydrogen is first produced in France at the Hordain site, then processed in Rüsselsheim, Germany, at the Stellantis Group's expert center where they are working on the development of hydrogen technology.
The new hydrogen-powered van features the following:
the possibility of driving unlimited distances without CO2 emissions
Possibility of filling the hydrogen tank in 3 minutes, which achieves a range of 400 km according to the WLTP homologation cycle (homologation in progress)
charging socket for high voltage battery
2 lengths (Standard and Long) with the same load capacity as the diesel version and the electric motor version (with battery)
up to 6.1 m³ of cargo volume
load up to 1000 kg
possibility of towing up to 1000 kg
adapting to all road and motorway conditions, while reaching a top speed of 130 km / h.
Hydrogen is now becoming the main pillar of the energy transition, which is confirmed by numerous international projects in the announcement. In Europe, the ecosystem is slowly evolving, and investments by the European Clean Hydrogen Alliance to promote this technological solution are estimated at around € 60 billion.
Thanks to national initiatives, the number of hydrogen filling stations in Europe is constantly increasing, and the PEUGEOT brand is working directly with energy suppliers to offer different service packages.