PUBG becomes Free 2 Play: New model for veterans
Playerunknown's Battlegrounds, or PUBG Battlegrounds, is going Free 2 Play. From the beginning of 2022, anyone can join the battle royale battle.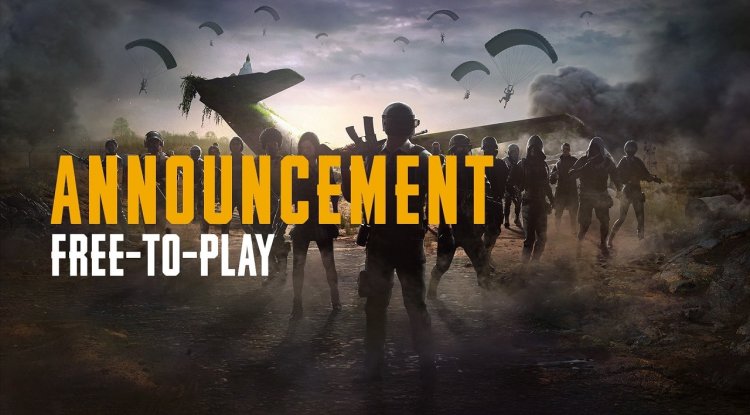 Photo Credits: Krafton / promo
Playerunknown's Battlegrounds, or PUBG Battlegrounds, is going Free 2 Play. From the beginning of 2022, anyone can join the battle royale battle. The title is monetized via a DLC as well as the Battle Passes and cosmetics that will probably continue to be offered.
Update 1 from 01/12/2022
The announcement that PUBG Battlegrounds is switching to the Free-2-Play model is around four weeks old and now the time has come. Players are kicking off in Update 15.2, which also includes some new content like a drone and EMT healing boosters. But above all two smaller tutorials for newbies, a training mode and an AI match. If you want to start in PUBG Battlegrounds, you should in fact do so now. The background is that recently, especially on US and EU servers, relatively few players have been found and these are mostly veterans, against whom newbies hardly have a chance - the bane of every multiplayer game. By switching to Free 2 Play, enough players could now come on board who are new and with whom you can improve.
The number of players has also increased at the same time. Most recently they commuted around 300,000 people, although it is believed that a large proportion of them are Asians - primarily Chinese. And Playersunkown's Battlegrounds had its story with them. Some people still remember the time when players demanded a geoblock for the Chinese because it was assumed that a large part of the cheaters came from the People's Republic. It remains to be seen how the situation with the cheaters under Free 2 Play will develop. It usually doesn't make things any better, but developers have promised countermeasures.
In the meantime, it was surprisingly factual in Reddit under the announcement where PUBG took the wrong turn, because most players see it as the (stand-alone) pioneer of Battle Royale and even if it was full of errors, especially at the beginning, it is counted today general gaming experience that rounded off the title. Many say that the cheaters were the wrong priorities in the development. Instead of putting time into new maps, which seems sensible at first glance, many believe that the time should have been put into the gameplay. The cosmetics, with which they have probably overdone it, were also angry with many players. In the meantime, you could get absurd prices for rare items, but those days are over.
https://youtu.be/YFyRqnDty5M
Basically, PUBG was probably also a victim of its own success. Multiplayer titles have to do the balancing act of keeping veterans happy, but at the same time attracting new players who won't be spoiled by veterans in no time. This does not always succeed, and in general MP shooters are subject to a cycle in which Fortnite has been holding up for an astonishingly long time.
Update 2 from 01/13/2022
The switch to Free 2 Play has had its first effect at PUBG Battlegrounds. The number of players has risen to almost 700,000 simultaneously active combatants. The days will show how sustainable this trend is. For now, the number of players has almost doubled compared to December. Ironically, more and more people are still playing PUBG Battlegrounds such as Battlefield. However, the data is missing for comparisons with Call of Duty, for example.
With the increasing number of players, the response is of course greater: In the Steam Community Hub, for example, the negative feedback on the game has suddenly tripled compared to December. The topics are the usual cheaters and players who once bought the title and now want their money back. For the latter, there is Battlegrounds Plus as compensation, which F2P players have to pay.