Ron's Gone Wrong: Fun for the whole family is guaranteed
Disney brings an unusual story of an even more unusual friendship between boy Barney and B-bot Ron.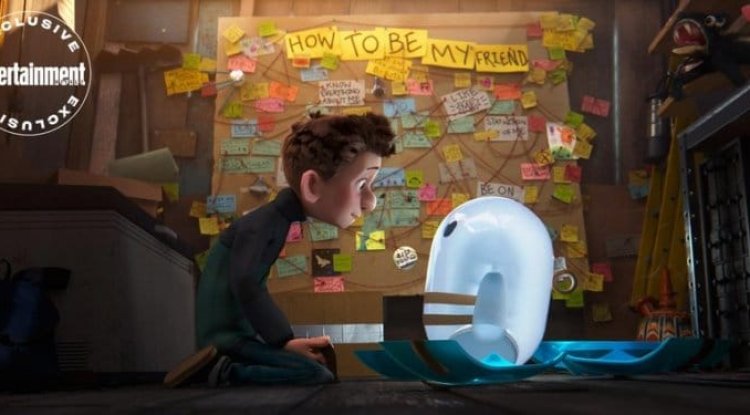 Photo Credits: Promo
Barney Pudowski is a beloved but somewhat strange student in the 7th grade of Nonsuch High School where he finds it difficult to make friends. He lacks one thing that ensures popularity with his classmates: the B * Bot, a walking, talking device, which is digitally connected and designed to be the perfect solution for coping with school challenges. B * Bot promises to be your "best friend out of the box". On the first day of school, Barney, who lives with his well-meaning but distracted father, the eccentric Bulgarian grandmother, Donka, and their crazy goat, quickly realizes that he is doomed to social Siberia without a B * bot.
Realizing that Barney's only birthday wish is to have a Bot, his father surprises him with a B * Bot named Ron. Barney is thrilled that his days of persecution are over, but it soon becomes clear that something is wrong with his new best friend. Not only does Ron know nothing about his new owner, but his system also is definitely faulty, and Barney realizes that nothing can make him a perfect friend. But unlike the other Bots, Ron is infinitely curious, deeply loyal, and determined to support Barney. The duo develops a true friendship that defies the boundaries of technology.
Watch the animated film Ron's Gone Wrong in cinemas!
Watch the trailer:
By: Amber V. - Zexron