Samsung has created LPDDR5 uMCP, which stores RAM and flash on the same chip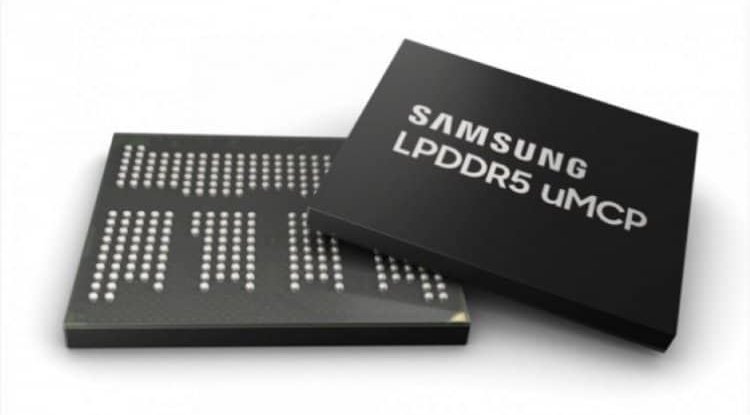 Photo Credits: Samsung
Samsung has introduced the latest memory solution, called the LPDDR5 UFS-based multichip package (uMCP). This system integrates LPDDR5 RAM and UFS 3.1 NAND flash on a single chip, which promises to deliver premium performance on phones with mid-range chips.
Samsung's LPDDR5 uMCP will allow users to enjoy continuous streaming, gaming, and mixed reality, even on lower-end devices.
The chip will allow manufacturers to create cheaper and faster phones, all thanks to a simplified internal architecture. Samsung states an increase of 50% in DRAM performance - from 17 GB / s to 25 GB / s. On the other hand, NAND flash performance will be doubled, from 1.5 GB / s to 3 GB / s, compared to LPDDR4H-based UFS 2.2 storage.
The chip has dimensions of 11.5 x 13 mm, and Samsung will be able to adjust it to different capacities, based on the needs of the manufacturer. DRAM can have a capacity between 6GB and 12GB, while storage comes in the range of 128GB to 512GB.
Samsung is expected to start shipping LPDDR5 uMCP chips to manufacturers as early as this month.
By: Olivia J. - Gossip Whispers