Scythe: New Mugen 5 S CPU cooler with new fan and without Alder Lake support
Scythe has presented another variant of the Mugen 5 CPU cooler: the Mugen 5 S. Compared to the current Mugen 5 Rev. B, this should bring a new fan and an improved assembly kit. Intel's new Alder Lake processors are not supported: According to Scythe, there will be an upgrade kit for the LGA1700 socket.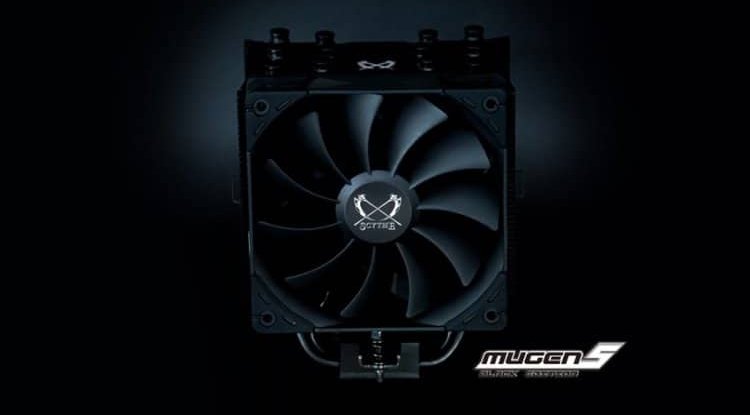 Photo Credits: Scythe / promo
It has now been almost five years since Scythe introduced the Mugen 5 CPU cooler as the successor to the Mugen 4. Since then, there were no new versions, but various special versions such as the Mugen-5-PCGH Edition with two fans or the current Mugen 5 Rev. B. With the Mugen 5 S, Scythe may now want to replace the latter.
New fan, new mounting kit
The Mugen 5 S is very similar to the Mugen 5 Rev. B: Apparently, there have been no changes to the cooler itself, the small difference in dimensions is due to the replaced fan. Scythe expects great advantages from this. The Wonder Snail 120 of the Mugen 5 S should fit the heat sink better than the Kaze Flex 120 used so far.
Both fans have a comparable airflow, but according to Scythe the Wonder Snail 120 should be quieter and build up higher air pressure. In practice, this should ensure that the airflow decreases less strongly due to the resistance of the cooler so that in the end more air is moved through the Mugen 5 S than through the Mugen 5 Rev. B.
Another change is also planned for the Mugen 5 S with the assembly system: Scythe is promoting the $ 55 CPU cooler with easier assembly and better contact pressure. In addition, the Mugen 5 S now also explicitly supports the 1200 socket, whereas the 775 and 1366 sockets are no longer mentioned. A mounting kit for the brand new LGA1700 socket used by Intel's Alder Lake CPUs is also not included: Scythe wants to offer this separately.
| cooler | Scythe Mugen 5 p | Scythe Mugen 5 Rev. B |
| --- | --- | --- |
| Dimensions (WxHxD) | 136 x 154.5 x 109.5 mm | 136 x 154.5 x 110.5 mm |
| Weight (including fan) | 920 g | 890 g |
| Socket (AMD) | AM2 (+), AM3 (+), AM4, FM1, FM2 (+) | AM2 (+), AM3 (+), AM4, FM1, FM2 (+) |
| Socket (Intel) | 115X, 1200, 2011 (-3), 2066 | 775, 115X, 1366, 2011 (-3), 2066 |
| Heat pipes | 6th | 6th |
| Fan | Wonder Snail 120 PWM | Kaze Flex 120 PWM |
| Airflow | 87.80 m³ / h | 86.94 m³ / h |
| Air pressure | 1.74 mmH2O | 1.05 mmH2O |
| volume | 22.9 dB (A) | 24.9 dB (A) |
By: Amber V. - Zexron