Sharp And Leica Sign a Contract!
The new Sharp Aquos R6 brings a 1-inch sensor behind the Leica lens for the best camera ever seen on a smartphone. Apart from him, there are no other cameras on the back!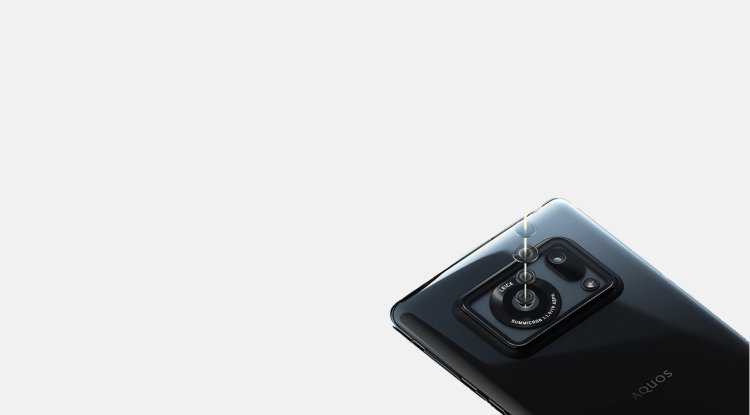 Photo Credits: Sharp/Promo
The new partner with which Leica signed a contract after the Huawei exclusive is apparently Sharp. The Sharp Aquos R6 is the company's latest smartphone equipped with the best available hardware and sensor ever reserved for professional digital cameras.
The Aquos R6 is powered by a Snapdragon 888, has 12GB of memory and 128GB of storage, a large curved 6.6-inch IGZO OLED screen with a strange 2730x1260 resolution, and a huge brightness of 2000 nits. Interestingly, Sharp announces a variable screen refresh rate of 1 to 240 Hz which is really impressive for OLED panels who have had trouble adapting the refresh to the type of content so far.
The back has no system, only one camera. It is a 20 MP sensor with a size of 1 inch, which we have seen so far mainly with digital cameras, and the biggest competing model, for now, is the Xiaomi Mi 11 Ultra with a 1 / 1.12-inch sensor. Leica has crowned its collaboration with Sharp with the new 19mm wide-angle Summicron f / 1.9 lens, which is seriously approaching the realm of ultra-wide-angle lenses. We believe that the pixels on this sensor are very large and that 20 MP resolution is no limit. In addition to the camera, the back carries a TOF sensor for measuring the depth of the frame and an LED flash, so you will have to rely on digital magnification to zoom.
And if you want, Sharp has created a virtual image gallery, so you can see and evaluate what the new Aquos R6 can do in a large number of images.
Although not officially confirmed, it is possible that Sharp bought its camera sensor from a neighboring Sony factory, as the Sony Semiconductors factory has several 20 MP 1-inch sensors in its product portfolio, albeit intended for another type of device, but we won't talk about that now.
The phone's battery is 5000 mAh, and there is an IP6X rating for water and dust resistance, and a fingerprint sensor located below the screen, Sharp has not given up on a 3.5 mm audio connector, and there is a microSD slot for all those for whom 128 GB internal memory becomes too tight.
It's not all in megapixels
The common opinion among most users is that the quality of the camera should be measured according to the resolution of the sensor, ie the number of megapixels that the camera can record, ignoring one much more important factor - the size of the sensor and pixels. Physically larger sensors and physically larger pixels on them, with good lenses, can absorb a larger amount of light, so they can better record details in images.
Therefore, the 20 MP in the Sharp Aquos R6 should not be underestimated, because this camera has much greater potential than models with a higher declared resolution, so we are waiting for the first tests to see if Sharp remained potentially the phone with the best camera or if some of it can be achieved in practice.
For now, there is no word on the Aquos R6 model, but we do not believe that, given the specifications, it will be lower than the flagship models of other manufacturers.
By: Nitza - Gossip Whispers