SoloLearn - The best way to learn to code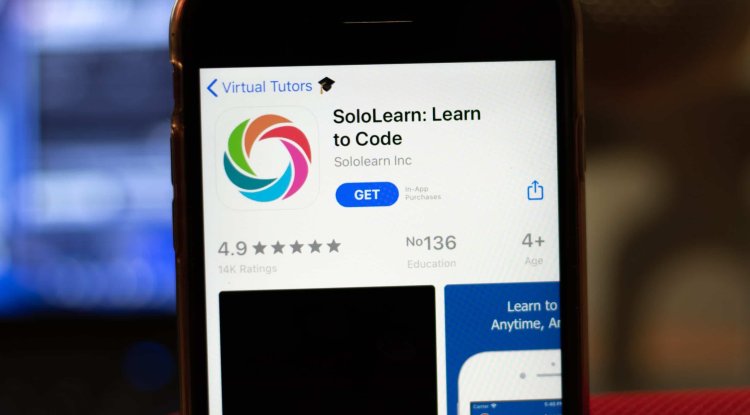 Photo Credits: Depositphotos
This is another mobile application that allows those who have never tried programming to learn to program is relatively simple and structured management in one of the offered programming languages, and more than that…
Sololearn is another relatively popular application that specializes in teaching programming in more than a dozen different programming languages, with different areas covered. What makes it special is not only the fact that it is suitable for those who have never written a line of code, but also because the content is personalized.
It all starts with opening a user account, and then one can either choose one of the offered programming languages ​​or one can let Sololearn recommend which languages ​​should be learned depending on what one wants to do; create mobile applications, develop websites, create games...
The initial selection can be limited to one language, but more can be added at any time. The fact that Sololearn can be used even by those who know nothing about programming, does not mean that those who are already experienced will not find this application useful. Moreover, the basic setting should indicate how much experience in programming there is, so the content of the courses will be adjusted.
The courses themselves are not much different from those available in many other similar services and will go through everything that is common when learning a new programming language or programming as such, but there are many practical tasks that make the whole thing even more useful and just learning better.
Of course, there are many other things that Sololearn is definitely worth trying if you want to start learning to program or master some other programming language (eg comments from other users).
The basic version is free but limited, and if you want to enjoy everything Sololearn has to offer, then you should be prepared to pay an annual subscription of $69.99.
https://www.youtube.com/watch?v=Sh8QUXhfPHw
The 2021 Developer Ecosystem Status Report
This year's report is the fifth annual report in a row. This year, the methodology has been improved and the research has covered the whole world.
JavaScript is the most popular
Some of the key findings are that JavaScript is the most popular language - 69% of respondents have used it in the last 12 months, while 39% are the primary programming language.
In terms of general usage, Python is more popular than Java, while Java is more popular as the main language. Python is the most rapidly expanding programming language.
Women are increasingly entering the technology business; they are more likely to work in data analysis and machine learning, or UX/UI design/research, but less likely to work in infrastructure development / DevOps.