Space crowd: Rihanna, DiCaprio, Kate Winslet and James Cameron first on passenger list!
More than 600 people have already purchased a ticket for the 90-minute flight, which costs $ 250,000. The showbiz faces are also on the list.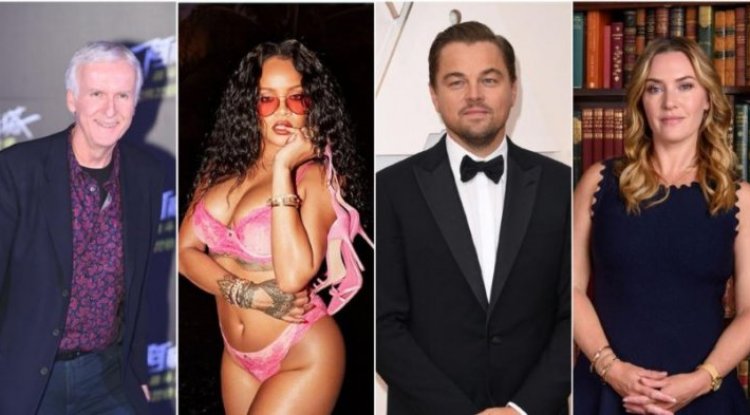 Photo Credits: Profimedia, Afp
It can be debated whether Richard Branson and his Virgin Galactica really flew into space or just to the edge of space, whether it was a historic day or whether his suborbital flight was essentially a great marketing ploy to promote travel outside the planet, but a line of eager travelers, with astronaut experience, say that the trip is already very long. More than 600 people are currently on the list of those interested in being among the pioneers of space tourism, or, as cynics say - to be guinea pigs ... at the cost of $ 250,000 for 90 minutes of adventure, from takeoff to landing.
There are, of course, many famous names from showbiz on the list, and the motivation for the trip to space is different - some want it because they can afford it, for some the way to the stars is a dream.
Obsessed with space
So, for example, Rihanna, an actress, singer, and entrepreneur, is among the first in line because she is "obsessed with space", stories about aliens (with whom she fought in the movie "Battleship"). Back in 2013, when the space travel variant was a distant story for laymen, she booked her ticket.
In the same year, Leonardo di Caprio also reserved a spot. His motivation is not known, as he's worth more than $ 250 million, giving money for an adventure among the stars is not a problem for him.
Justin Bieber, who stated a few years ago that he would once like to shoot a video in space, also had his ticket to the spacecraft for a long time.
For director James Cameron, who has dealt with space in many of his films, it's no wonder he wants to be among the first passengers in the Virgin Galactica spacecraft.
He is also one of the oldest celebrities who dreams about it, but he also had many advantages - he knows what life looks like in a limited space, with limited oxygen supplies and extreme pressure.
He is similar to Tom Hanks in years and experience. In his films, he saved NASA missions, and back in 2009, he said in an interview that he would not hesitate for a second if given the opportunity to go into space.
Ashton Kutcher was the 500th potential traveler of Virgin Galactica, and Branson himself reportedly thanked him for signing up and wanting to be "among the first people to cross the border and experience the magical experience of space". Ashton will be accompanied by his wife Mila Kunis.
Singer Kate Perry and her ex-husband Russell Brand are also on the list of celebrities - he bought her a ticket as a gift for her 35th birthday. Another former couple booked tickets - Brad Pitt and Angelina Jolie.
Can not wait
Actress Kate Winslet, meanwhile, has secured a trip for her entire family thanks to her husband Edward Abel Smith, nephew of Richard Branson.
Finally, there's Charlize Theron who, after making Ridley Scott's film "Prometheus," is determined to try space travel. In one interview, the actress said that she is sure that the experience will be a bit scary, but she really wants to see what everything looks like.
Her colleague from the same film, Michael Fassbender, who played the android David 8, shares her opinion, so he will join the famous tourist astronauts himself.
By: Amber. V - Gossip Whispers