The best gaming headsets of 2021
Best gaming headphones need to be affordable, comfortable, provide sharp and clear sound, and have a microphone that won't startle your voice chat companions.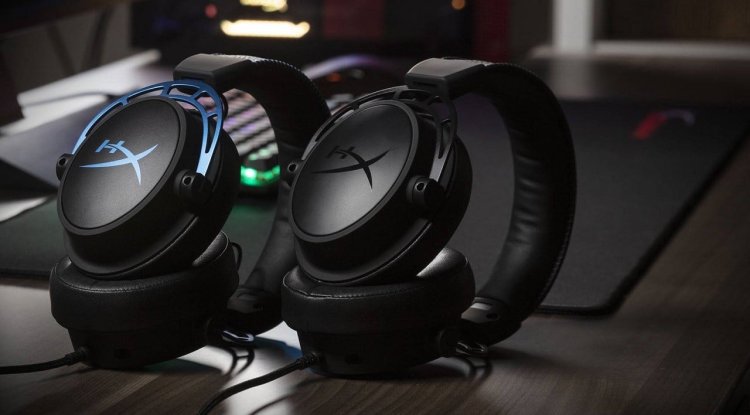 Photo Credits: hyperxgaming / promo
The best gaming headphones need to be affordable, comfortable, provide sharp and clear sound, and have a microphone that won't startle your voice chat companions.
What are the best gaming headsets or headphones for gaming, for consoles and Windows computers, in 2021, read the rest of this article.
All in all the best: HyperX Cloud Alpha S
For most people, the HyperX Cloud Alpha S is the best gaming headset. It's the kind of headset you need to pick up if you need something to work on everything you have, as it works with PS5 and Xbox Series consoles as well as Windows computers. A great thing for any of the currently available platforms.
Cloud Alpha S headphones are of high quality. They boast excellent sound for basic listening activities and an accurate microphone. They're also comfortable, which is a big plus because gaming headphones are often worn for hours. You may not think so, but the way the headphones sound can also contribute to user comfort. These HyperX headphones lack part of the bass (since they have unique bass sliders on the cups), but they are otherwise solid and even. Steady sound is essential to reduce the strain on your ears during long periods of listening to very dynamic sounds.
Because it connects via USB, the HyperX Cloud Alpha S does not have in-line mute control for players on the console. If you need to mute the microphone often, this could be a problem for you. The headphones also include a mixer you can mess with, but the results aren't spectacular.
However, these small drawbacks don't affect how good Cloud Alpha S actually is. It's a powerful choice if you need gaming headphones that connect to everything and sound great.
Best budget headset: HyperX Cloud Stinger
HyperX Cloud Stinger headphones are cheap for a variety of reasons, but the price shouldn't scare you. For its price, it's amazing. The design of the headphones is comfortable, and their microphone is surprisingly good. It's not the kind of headset you'd like to use for any reason other than gaming, but when you're buying gaming headphones, it's not really a big deal.
For a fraction of the price of competing headphones, you get wired headphones that are sturdy and work well on their own. Cloud Stinger is not a wireless headset, nor does it have great sound, but it will handle almost anything you throw at it, including platforms where you play games.
The reason why these are the best cheap gaming headphones is simply because of their ability and comfort. Comfort is key to gaming headphones, as you'll usually wear them for hours, and that's something you usually sacrifice as the price goes down. However, HyperX Cloud Stingers are true to the name and hover over your ears for hours. For gaming, that's exactly what you want.
Best, wireless gaming headset: SteelSeries Arctis Pro Wireless
SteelSeries isn't kidding when it comes to gaming headphones. As a result, SteelSeries Arctis Pro Wireless is unmatched in many ways. They are expensive, but that cost comes with a fantastic response of sound and microphone, long battery life, and a comfortable design.
SteelSeries Arctis Pro meets many player needs. You can connect them to any of the modern consoles or computers and listen to Bluetooth audio on top of that. Everything will sound great because the headphones have a strong neutral sound and an impressive sound that will keep the audio effects of the game in front and in the center.
It may not be a big plus for someone who wants to listen to music, but if you're someone who wants gaming headphones that won't let you down in a fight, the neutral sound is critical. Combined with the ability to connect to multiple devices at the same time, the Arctis Pro is at the top of the list of wireless gaming headphones. In addition to compatibility and sound, the SteelSeries Arctis Pro Wireless has great battery life.
Wireless headphones are useful so you don't have to bother with cables and connectors, but if the battery drains quickly, you'll stay more frustrated than with a wire. The headphones come with two batteries that can be easily replaced and each lasts about 15 hours. You can also check the battery level and turn it off automatically after a certain time.
These are the kinds of things that really put wireless headphones above the competition, and that's why Arctis Pros are the best you can get right now. The only drawback of these headphones is that due to their design, they are not great at removing background noise and do not have physical controls for microphone volume. They are not deal-breakers, but these are the aspects you need to keep in mind when picking them up.
The best gaming headset for Windows computers: Razer BlackShark V2
If you've been into gaming peripherals, you've probably heard of Razer. Razer produces some of the best gaming accessories out there, and its headphones are no different. The Razer BlackShark V2 is perfect for piss-offs, with a loud sound, a detachable microphone, and solid noise isolation.
Unfortunately, the Razer BlackShark V2 uses a USB sound card, so it is not compatible with any console. But for PC games, these headphones are unmatched. The sound card creates an amazing sound, and at the same time removes harmful noise. This is ideal when you need to put all your focus on the game. You can even keep BlackShark V2s on for a long time because the base on the cups is durable and soft.
The Razer BlackShark V2 headphones are also excellent at producing a neutral sound that is ideal for gaming. When you combine that with noise isolation, you get headphones that are made for a superior audio gaming experience.
Disadvantages of these headphones include "leakage" of sound, which can occur based on their design. So if you play at high volume, other people might hear it. There is also a downside that the physical controls on the headphones are limited to muting the microphone and controlling the volume.
Best game headset for Playstation 4 and 5: Astro A50 Wireless Headset + Base Station Gen 4
The Astro A50 is the best choice for anyone looking for premium headphones for their PlayStation 4 or PlayStation 5. These headphones are a bit bulky, but provide excellent sound and microphone quality and long battery life. Like many gaming headphones, they are mostly made just for playing games, so if you want to use them to listen to music, the quality may not be very bad.
But like exclusively gaming headphones, the Astro A50 wireless headphones are almost perfect. It has a nice foam ring on each ear cup that will hold them comfortably on your head for a long time. They also do a good job of removing noise that doesn't penetrate the microphone while you have it turned on - a feature many headphones can't boast of. And of course, they work flawlessly with PlayStation consoles.
If you're worried about battery life, don't be. The battery on these headphones is unreal compared to the competition, it lasts about 17 hours on a single charge. The A50 is also capable of fast charging, charging in about two hours via micro-USB or four with a Gen 4 base station. Like the SteelSeries Arctis Pro Wireless, the Astro A50 has an auto-shutdown timer to save battery when not in use.
Because of the way the PlayStation 5 interacts with USB devices, a docking station (albeit an expensive one) is necessary to be able to change the game volume and talk separately. This is crucial if you plan to routinely play with friends. There are reports that the headphones work without a base, but several people have said that the sound may sound muffled. When it comes to these headphones, capturing the base is worth the increased cost.