The best programs for displaying system information
Getting all the possible information about computer hardware and software is sometimes necessary. If you assembled a computer you'd want to know its details.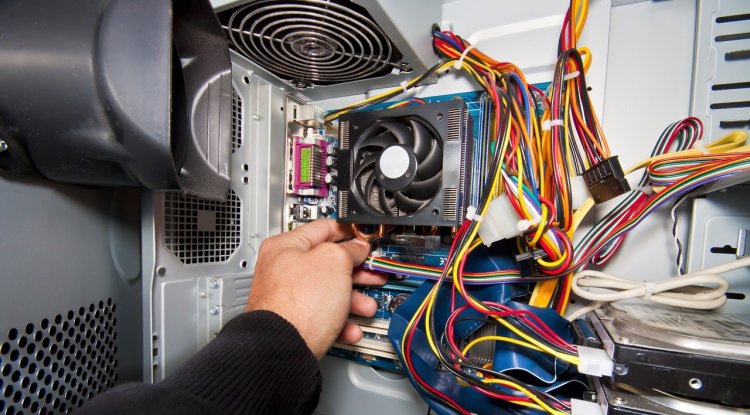 Photo Credits: DepositPhotos
Getting all the possible information about computer hardware and software is sometimes necessary. If you have recently assembled a computer or gained access to an unknown computer, you will surely want to know its details. For this purpose, you will need the best possible program to display computer system information.
Knowing the specifications of the computer system you currently own is imperative when buying a new computer, upgrading your current hardware or software, and comparing the performance of two different computers. The best programs for this purpose come below!
What exactly is computer system information?
System information software or computer information software is a tool that tells you the detailed specifications of your computer. A good system information tool tells you everything from the use of RAM and CPU resources to the type of graphics memory you have and so on.
Moreover, such tools can also be used to measure CPU load during the launch of a particular application, comparing the workload of two different applications and many other things.
Now that we've figured out the techniques, let's get down to the main thing!
Speccy
Pros:
Speccy has a clean look and offers all the information in an easy to understand format
Displays detailed information such as CPU core temperature, clock speed and more
The software allows you to take a snapshot of specifications in real time such as CPU usage, etc.
Cons:
Monitoring CPU and GPU performance in real time is awkward, as each is on a different tab
Reports are too large to read, there is no possibility to get reports on one component
Speccy is a popular tool for system information, probably one of the best. The tool window consists of two parts. In addition, it contains a clean layout and information about all system components including motherboard, CPU, RAM, graphics, storage, etc. in the right column and their detailed information in the left.
Speccy displays real-time CPU and graphics card information, such as CPU core temperature, available memory, and more with elegant animations. You can't read all the information in real-time at once, which is a bit disappointing. Also, the generated reports are too large to be dug up to find the necessary information.
Everest Home Edition
Pros:
Everest Home Edition has an interface similar to the old Windows operating system
The menu is easy to navigate
Detailed information on connected peripherals
Cons:
GPU and driver information is not available
Motherboard specifications are also not available
Everest Home Edition also comes in a Zip package, so you can save this handy tool to the cloud and take it with you. The system information tool has a simple icon design and menu.
Some of the sub-menus, such as OpenGL and peripherals, are quite detailed while it's hard to figure out which graphics card your computer is using. The interface becomes a bit cluttered if you open too many cards at once. All in all, Everest Home Edition is good enough software to record information about the computer you use.
Wise System Monitor
Pros:
Wise System Monitor displays real-time hardware and application information
Displays all processes running in the background of your system
The interface is very clean and easy to understand
Cons:
The system information on the hardware card is less detailed
GPU specifications, including its available memory, are not available
Wise System Monitor is computer information software that can easily monitor background applications. This tool divides system information into three parts, namely, Process Monitor, Hardware Monitor, and Operating System.
On the "Process Monitoring" tab, you can monitor all tasks running in the background. You can check most of your system specifications on the "Hardware Monitor" tab. Most, because some information, such as graphics card information, is not displayed by this software. Wise System Monitor is compatible with Windows 7, 8 and 10.
HWiNFO
Pros:
HWiNFRO provides detailed information regarding the computer's processor and graphics card
Provides detailed specifications on RAM, motherboard, drivers, etc.
If you are using a laptop, then it gives you details about the battery including charge levels, wear levels, etc.
Cons:
The information that is available may seem cluttered to some users
HWiNFO does not provide enough details about the operating system installed on your computer, including its version and design
HWiNFO is a fantastic tool for finding complete information about the system. It comes in two forms, portable and installation. They both work similarly. This tool displays a lot of real-time information about the processor and graphics card. Displays the overall specifications of your CPU, GPU, memory, motherboard, etc.
HWiNFO can also track individual processor clock speeds under different loads, making it a versatile tool for checking system information.
CPU-Z
Pros:
All in all, CPU-Z is lightweight, resource-intensive, and easy-to-use for CPU information
The schedule of specifications is very clear and easy to understand
Built-in benchmarking tool for easy CPU comparison
Cons:
It cannot be used to find out other system specifications
CPU-Z is an easy-to-use software, which is used to find out information about the computer's processor. The tool, in addition to showing you very detailed information about your computer's processor, also has a built-in CPU benchmarking tool. Unlike other information tools, the CPU-Z provides specifications only for the processor, but not for other hardware and software components.
As for CPU specifications, it displays real-time clock speed, cache, pre-memory, integrated graphics processors along with a lot of other information. The great thing about a benchmarking tool is that it can be used to test your computer's processor.
Specifically, the measurement tool will compare your processor to several popular processors such as the AMD Ryzen 3700x and Intel Core-i7 7900X, to see how good and high quality (or how low) it is.
GPU-Z
Pros:
GPU-Z provides all the information about the graphics processor
The tool is easy to consume computer resources and very easy to use
Cons:
The tool does not display other system information
There is no built-in measurement tool, such as the one found in the CPU-Z tool
GPU-Z is another free system information tool that provides all the details about your graphics card. The tool will show you the graphics card terminology, memory type, clock speed, and VRAM of your graphics chip. Unfortunately, the tool does not have a built-in measurement capability, as we see that the CPU-Z has, but it still provides a lot of details about your graphics processor and is therefore very good and can be easily recommended.
Both of this system information software supports Windows 7, 8, and 10.