The eight-year-old who sold his precious collection to save his dog delighted the world with his gesture!
Eight-year-old Bryson Kliemann made an incredible gesture that the public around the world is buzzing about when he sold his most precious collection of Pokemon cards to save his dog Bruce after he was diagnosed with a deadly disease.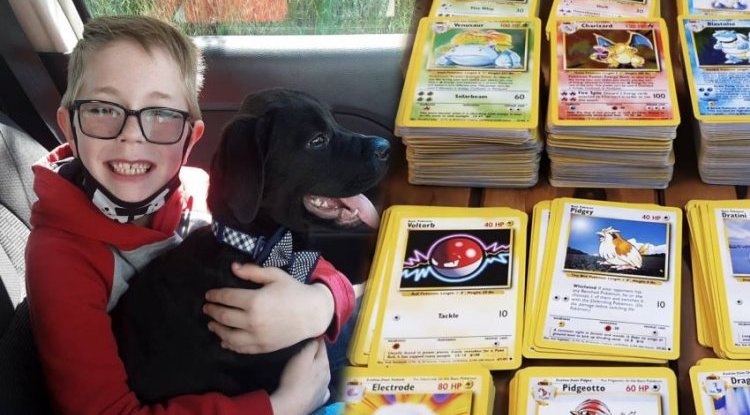 Photo Credits: Bryson Kliemann / YouTube: YouTube: PokeMans Alex
Namely, the boy started collecting Pokemon cards from the age of four, and he had hundreds of them in his collection because it became his obsession, so he asked for them for every birthday and Christmas, only to have cards stored in locked up boxes.
However, the great love for the pictures fell into oblivion the moment his dog Bruce fell ill, so little Bryson decided to sell them, and thus collect enough money for his treatment, writes "USA Today".
"His Pokemon cards are his most expensive obsession," the boy's mother told the media.
Little Bryson's incredible and unusual gesture united America, so help for the treatment of his pet began to arrive from all sides.
"It makes me happy that everyone gathered to help" - the boy said happily.
A boy from Lebanon who lives in Virginia has wanted a dog for years, and in March he finally got a four-month-old black Labrador puppy. Soon after, the boy and the animal became inseparable.
By: Amber V. - Gossip Whispers