The results showed: Two best smartwatches in 2021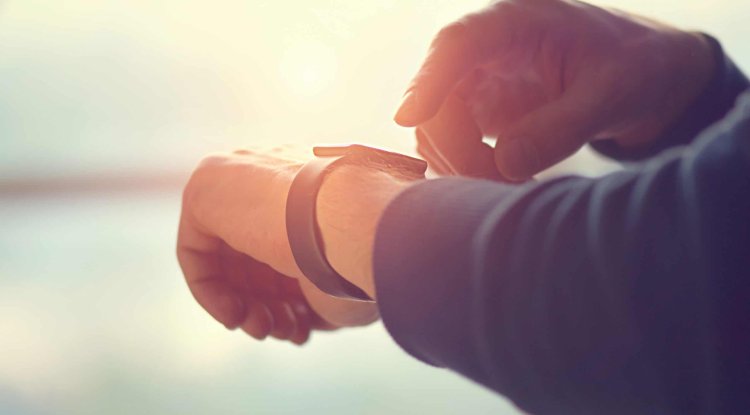 Photo Credits: DepositPhotos
In 2021, did users choose a new watch because of more features? These are the two best watches, one for apple users and the other for android in 2021. There are a lot of smartphones and everyone needs to find the ideal one. That is why we have no real winner, but there are always those who become more famous. Of course, we are divided into apple and android. So far, users have not changed their favorite operating system much, but companies are always working to have at least 1 better thing than the competition. All smartphones are quite good and have basic functions that every user uses regularly.
Apple Watch Series 7
Dimensions:: 45 x 38 x 10.7 mm (1.77 x 1.50 x 0.42 in)
Weight:: 42.3 g (41mm), 51.5 g (45mm) (1.48 oz)
Build:: Glass front, ceramic/sapphire crystal back, stainless steel frame
SIM:: eSIM
Memory:: 32GB ROM
Other:: IP6X certified 50m water resistant ECG certified (region dependent SW application; HW available on all models)
Battery:: Li-Ion 309 mAh (1.19 Wh)
Apple Watch Series 7 watch only works with iPhone, there is no support for iPad either. The rectangular design, as always, is real elegance. The quality of the design is phenomenal and premium. It comprises an aluminum housing in the colors Blue, Midnight, Starlight, Green, and (PRODUCT) RED. The case is powerful. Silicone bracelet with an invasive locking mechanism.
Bracelets are changeable and there are various types, such as silicone, metal, leather. The watch is resistant to dust and water. The control wheel looks very interesting and has a vibration. When clicked, the application menu appears and the wheel rotation is used to search for them. The LED screen completes the look and quality of the display on this smartwatch.
Everything is seen clearly and sharply. The light is brilliant, it is always possible to see everything on the clock, regardless of daylight. This model has a 20% larger screen than the previous series. In face gallery as always, you can choose a theme and each has its own excellent features. Now it is possible to further improve each topic and determine what is best for you. You can follow all the famous things on the iPhone on the apple watch, the stock market, everything related to health and safety, social networks, messages and calls, and many other things. There is also an Always-On mode that can be turned off.
The performance is quite good, the result is a fast interface and a great system. Icons can be shown grouped or as a list. The Apple store has many smartphone apps. Fitness, voice translator, listening to music and podcasts, news, airlines ...
It has 32 GB of memory, the integration with the iPhone device is very good and this system is better than any device on the market. It is possible to synchronize everything you need. Fitness and health can be monitored on a whole new level with this smartwatch. The battery is a problem for smartwatches, because the better the watch is, the life of the battery is shorter. Duration is a day and a half with normal use with Always-On mode. Charging is fast and now it charges in 60 minutes. Wireless charging.
You can buy here https://www.bestbuy.com/applewatchseries7
Samsung Galaxy Watch 4
Display:: 1.4 inches, 450 x 450px
Body:: 52grams
Battery Life:: 361mAh
Memory:: 16GB ROM, 1.5GB RAM
Compatibility:: Android 6.0+ and RAM 1.5GB+
Just as Apple now has support only for the iPhone, so the Samsung smartwatch of this generation has support only for Android. It's amazing how many people have noticed that this smartwatch can follow your snoring. It's not common, but there are possibilities.
Wear OS is not slow now, so Samsung Galaxy Watch 4 strong processor and excellent performance. It should be noted that the classic version has the ring that is characteristic of the Samsung Galaxy Watch 4 classic, while the regular version does not. Everything else is the same.
This smartwatch is waterproof, the design is characteristic of Samsung smartwatches. It is premium and looks like a real watch. Samsung smartwatch measures bone density and muscle percentage. The measuring system on the Samsung Galaxy Watch 4 works on the principle of a scale. However, here you need to enter the weight you currently have, then it will measure BMI and BMR, how much water you have in your body, what is the density of bones and how much muscle you have and it is 98% accurate. This smartwatch can measure ECG and blood pressure. These two functions only work if you have the phone itself. It has GPS and 16 GB of internal memory. It is possible to read all the messages, call friends with a smartwatch, but it is impossible to use a specific application and see some content.
Samsung Galaxy Watch 4 has a lot of themes and you can change anything that doesn't suit you. It easily circulates through the menu and through all the content. If you have the version that comes with the ring, then you are searching with a ring, if you have a ringless version, then via the touch screen. The only difference is that now you open the menu when you drag your finger from the bottom up. You can always download more apps from the store. Certainly, the biggest change is Wear OS. Collaboration between Samsung and Google. The battery lasts for about two days, if you turn on Always-On mode, the battery can discharge in one day.
You can buy here https://www.bestbuy.com/samsunggalaxywatch4