The Witcher 3 is ready for a pocket Steam Deck, at least the old version
From the CD Project, they demonstrated how the existing version of The Witcher 3 runs on a laptop called Steam Deck.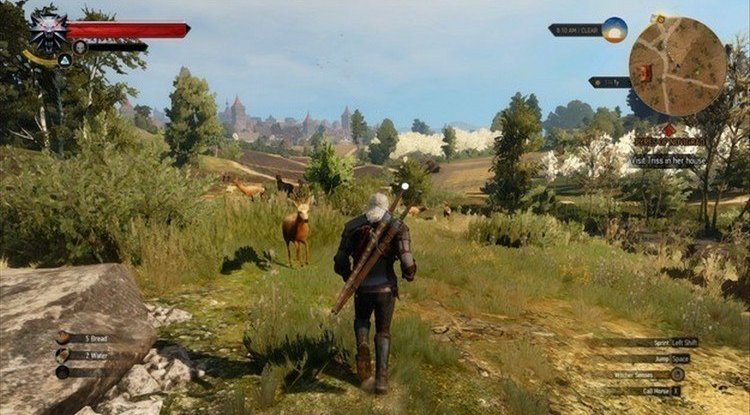 Photo Credits: Promo
The Witcher 3: Wild Hunt is definitely one of those games that you enjoy playing in a portable form as well. But in the case of the version for the Nintendo Switch, one has to agree to a graphically ruined game, so all eyes are now on the upcoming Steam Deck, a portable PC from Valve's "kitchen". Until now, it has not been publicly shown how The Witcher 3 runs on that device, but now it is the game's creators who have demonstrated that Witcher can really be played comfortably on a pocket PC like Steam Deck.
Now, we say comfortable, but we have no information on graphic details. It is only clear that the game aims at a performance of 30 fps on the Steam Deck, which is the performance that the Witcher versions for consoles also have.
However, it should be borne in mind that CD Project demonstrated the now old version of Witcher from 2015 and not the new version that should come later this year with improved textures and support for raytracing. That's not to say that Steam Deck won't be able to run that more demanding version of the game, but it's still more likely that the portable Witcher will have to play without that makeup.
Open a portal into the world and play The Witcher 3: Wild Hunt wherever you go once Steam Deck is out!

Check out the footage of the current-gen version of the game running on Steam Deck pic.twitter.com/3IdIC2zGZJ
— The Witcher (@witchergame)
October 6, 2021
By: Olivia J. - Zexron