Trailer for the new series "Gossip Girl" released!
The series premiere is scheduled for July 8 on HBO Max.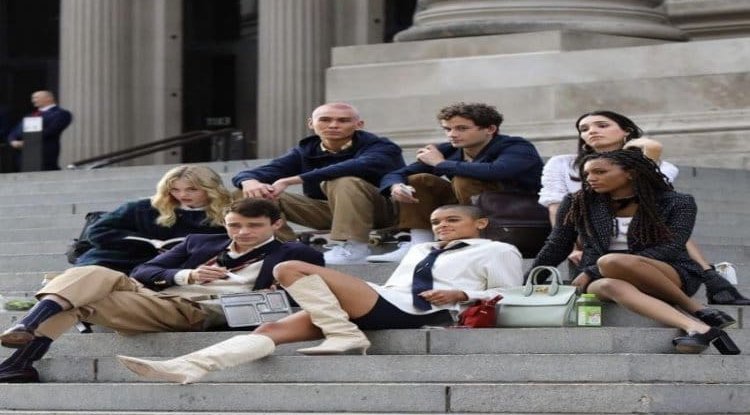 Photo Credits: HBO Max/Promo
Gossip Girl is back on our TV screen, albeit in the form of a trailer, which gives the audience a new look at the life of the young New York elite. The teen drama has received a new version, nine years after the original series, starring Blake Lively, ended with the discovery of the identity of the mysterious gossip girl.
The trailer, accompanied by Frank Ocean's song "Super Rich Kids", tells the story of a new girl who just moved to New York, enrolled in an elite school, and then entered the company of the most popular kids overnight. Clichés that we have seen so many times ("Clueless", "Mean Girls", "Clique"), but with the addition of a threat in the form of Instagram account "Gossip Girl" which spies on all these rich and spoiled kids and reveals their not so flattering secrets.
Of course, the announcement also promises that the real drama will take place between parties, fashion shows, and driving in the back seat of luxury cars, everything that makes the everyday life of the wealthy. Enough for the most loyal fans of the original series to fall into a trance. They will especially like that the voice of the mysterious narrator remains the same, that is Kristen Bell will be reprising her role.
The details of the plot are still unknown, but for now, we found out that Julien Calloway (played by Jordan Alexander) entered Blair's shoes as the leader of the entire team. Her boyfriend Otto "Obi" Bergman IV is played by Eli Brown, while Zoe (Whitney Park) is the new girl in town.
Remember, "Gossip Girl" is based on the novels of Cecily Brooke von Ziegesar, and will premiere on July 8 on HBO Max.
Watch the trailer below:
By: Olivia J. - Gossip Whispers