WARCRAFT ARRIVES ON MOBILE PHONES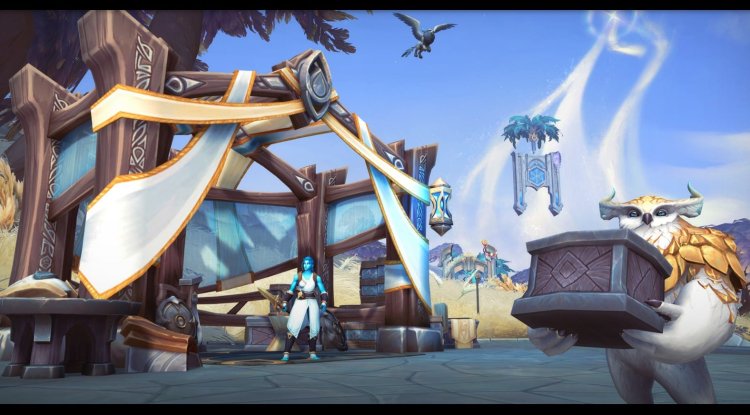 Photo Credits: WorldOfWarcraft/Promo
Rumors come true after five years of waiting.
According to the rumor, Blizzard is planning huge news for the Warcraft property in 2022, particularly for World of Warcraft and Hearthstone, and games for mobile phones are on the way for the first time.
Activision Blizzard also announced in the report for the last quarter of 2021 that Warcraft for mobile devices will arrive in 2022, which delighted all fans of the game.
CEO Bobby Kotik informed investors a year ago that developers are working on several Warcraft mobile versions, and these are free games that were already in the final stages.
We are still waiting for more detailed information about the new games, and the exact launch dates, so it is not entirely clear whether the plan includes all the mobile versions that have been worked on or only selected ones.
Warcraft mobile games have been rumored since 2017, and in 2018 the official news arrived that the company is working on a mobile version reminiscent of Pokémon Go, which probably means that augmented reality is included. The same team that made the Diablo Immortal mobile game was hired, and many were happy about it, as chasing Warcraft heroes would be more than fun.
The Warcraft universe was first introduced in Warcraft: Orcs & Humans in 1994, and fans could soon enjoy the game via smartphones. Although it has been around for almost thirty years, and despite the great popularity of mobile games, Blizzard Entertainment has not really stepped into this field so far.
In the middle of the last decade, the free game Hearthstone for iPhone and Android appeared, which is based on the Warcraft franchise, but it is not an RPG game like on computers, but a collection of maps. The new mobile titles will soon be able to change that and bring the experience we are used to, ie RPG for mobile devices.
Diablo Immortal recently completed public testing, so we can expect it to be generally accessible later this year as well.
It was announced during BlizzCon 2018 and launched a wave of controversy, especially for the choice of platform - mobile devices. The title was originally scheduled to be released sometime this year, but Blizzard decided to postpone the release.
When it was first revealed that Blizzard was developing a Warcraft mobile game, it was marketed as an Augmented Reality game similar to Pokémon Go. Whether or not that vision changed in the years following still remains to be seen.